MINNEAPOLIS, MN - The City Council approved and extended Mayor Jacob Frey's declaration of a local public health emergency in response to COVID-19 on Friday, August 20. The resolution was adopted on March 16, 2020. The emergency declaration will stay in place until November 7, 2021, unless the City Council decides differently through official action.
The Centers for Disease Control and Prevention (CDC) have classified Minneapolis, along with the other major cities in the Twin Cities area, as a high-risk location, with a community transmission rate exceeding 100 cases per 100,000 inhabitants and an increase in positive test results since July 2021. This increased risk of infection and the virus's spread throughout the community have sparked worries about public health.
The emergency order enables the City to securely conduct the election. Voters will be required to wear face coverings when voting in person, either during the early absentee voting period beginning September 17 or at polling places on November 2. To ensure the safety of voters and City personnel, the City will issue disposable masks and enforce heightened health and sanitation procedures at all voting locations.
Additionally, this extension ensures that online public sessions of the City Council, its committees, and the City's numerous appointed boards and commissions will continue through November 7, 2021. Officials from the Minneapolis Health Department and city officials will continue to monitor transmission rates, hospitalizations, and deaths in the city and the surrounding area, and will work to increase vaccination rates.
To read the City Council resolution, click here.
Visit the City's website to read more about how the City responds to COVID-19 and the impact on services and operations.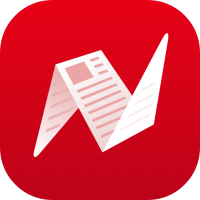 This is original content from NewsBreak's Creator Program. Join today to publish and share your own content.