MINNEAPOLIS, MN - For one of the top places to immerse yourself in Scandinavian culture, food, and people in America, is Minnesota. The state's strong Nordic origins are visible and embraced year-round. It has the biggest population of Norwegians and Swedes beyond Scandinavia, including an NFL club called the Vikings.
**Indulge in a Northern treat**
New Nordic culinary has recently taken over Minnesota's restaurant scene. Fika Cafe, located within the American Swedish Institute in Minneapolis, serves up authentic gravlax, Swedish meatballs, cardamom buns, and more on its seasonal changes menu. "Whiskey for Vikings" is a contemporary twist on aquavit made with malted barley at the Vikre Distillery in Duluth.
For breakfast and lunch, Toast serves Scandinavian and Danish fusion cuisine in central Fergus Falls. Toast, open-faced Danish sandwiches, and Scandinavian delicacies such as lefse, Swedish pancakes, and more will be present in most meals.
**Design & Culture of the Nordics**
Several museums throughout Minnesota are highlighting the Scandinavian heritage and culture. American Swedish Institute (ASI) in Minneapolis contains the historic Turnblad Mansion, including sculpted ceilings, elaborate wood carvings, Swedish wool carpets, and ceramics kakelugnar.
Sweden's Gammelgrden Museum occupies an 11-acre property established by Swedish immigrants in the 1850s and has many historic structures. A log house, barn, parsonage, and cottage are among Minnesota's oldest Lutheran Church attractions.
**Shop with a minimalist's spirit**
at Ingebretsen's, in South Minneapolis, you can purchase fine Scandinavian gifts and cuisine as well as Scandinavian needlework and clothes. Make lefse, kransekake (a superb cake), troll masks, or other traditional Norwegian crafts by registering ahead of time for lessons.
As a result of the upcycling of wool sweaters, blankets, and other materials, Steller Handcrafted Good in Northeast Minneapolis creates unique Nordic-style clothing that you won't find elsewhere. There's no denying that Steller Goods makes exceptional presents, from Twirling Katwise-style jackets to Swedish sweater vests, Nordic gloves, and wool Dala Horses.
**Skijoring**
"Skijoring" mixes cross-country skiing with dog sledding, and it's rising in popularity. When you put on your cross-country skis, a team of one to three dogs drags you across the snow using collars and a rope. Skijoring, which is derived from the Norwegian phrase for "ski driving," is available at a few resorts and trails in Minnesota, and many facilities provide training in the sport.
Explore your Nordics enthusiast more on www.exploreminnesota.com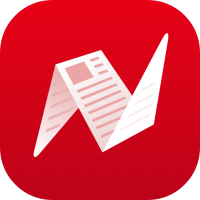 This is original content from NewsBreak's Creator Program. Join today to publish and share your own content.