EDEN PRAIRIE, MN - The City of Eden Prairie added three new public artworks in 2021 as part of its continuous attempts to incorporate art into the daily lives of the city's inhabitants. There are the three new public artworks that you can find:
- Birdscapes
The artist for this artwork is Susan Feigenbaum and Megan Moore. You can find and view this artwork at the Outdoor Center. Susan Feigenbaum, a sculptor, and Megan Moore, a painter, were inspired by the variety of birds and habitats at the Outdoor Center and collaborated to design and produce a bespoke sculpture that brings whimsy and delight to the natural environment. The location is within the circle drive area, and the statue is a focal point.
- River Rapids
The artist for this artwork is Liv Novotny. You can find and view this artwork at Staring Lake Park. In a section of the trail, Liv Novotny has transformed it into the Mississippi River. During their visit, guests will be able to watch where the water begins to accelerate until it reaches the river's mouth. It is possible to see beaver and squirrels along the river's banks because of the rocks, white water, clear water, local forestry and vegetation, and fish. As the river speeds, it forms a waterfall that "spills" into the playground below it.
- First Person Plural
The artist for this artwork is Cadex Herrera. You can find and view this artwork at Purgatory Creek Park. Cadex Herrera brings to life the experiences of our friends and neighbors who have immigrated to Eden Prairie from different countries as part of her investigation into the immigrant experience she is currently conducting. It is meant that the portrait installations appear additional when viewed from a distance versus when viewed up close, and each structure contains a QR code that allows you to read each person's story or listen to a piece of their interview online.
Are you interested in seeing those three new public art in the Eden Prairie area? For additional information about Eden Prairie Publics and Art, please visit https://www.edenprairie.org/.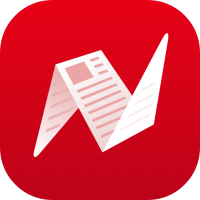 This is original content from NewsBreak's Creator Program. Join today to publish and share your own content.