ELK RIVER, MN - Lake Orono's restoration and enhancement are looking good to reach the finish line. Lake Orono is a 300-acre lake functioning to capture a large amount of runoff water.
As Lake Orono is functioning as a reservoir for runoff water, debris from development, litter, and other thing starts to pile up in the bottom of the lake. As the sediment piles up, Lake Orono's health is put at great risk.
Lake Orono is a shallow lake, to begin with. If the lake floor kept rising, the natural habitat of the lake would be endangered.
The city of Elk River is Dredging the lake to solve the rising bottom level issue. Opportunely, the excavated materials from the bottom of Lake Orono are not toxic or harmful to living creatures. In fact, those materials will be used to kick off the earthwork project for its fertility. The city will be growing vegetation with the excavated materials from Lake Orono's floor.
The Lake Orono Restoration and Enhancement, or LORE, started early in 2015. In its earliest days, adjacent property owners to Lake Orono were working with the city staff to update the Lake Orono Management Plan. Then, in March 2019, a $1.5 million funding was granted by Governor Tim Walz. With a total estimated cost of $3.25 million only for dredging, the city applies local sales taxes to get the fund. Also, adjacent property owners get to pay a portion of the fund.
The city staff members collaborated with DNR to get the necessary permit done, so it meets all the regulations.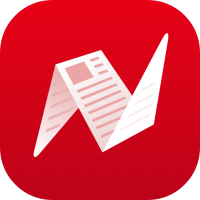 This is original content from NewsBreak's Creator Program. Join today to publish and share your own content.