MINNEAPOLIS, MN – Folk is a genre of music that is not regulated by a code of ethics. Traditional, populist, and ethnic are the attributes to recognize. Appeared in the mid-20th century, now its fans are mushrooming all over the world.
The development of folk in Minnesota is quite rapid, as evidenced by the many singers who perform it. In addition to entertainment, one of these types of music can be listened to feel nostalgic with the homeland. Here are the artists and their songs to listen up.
Douglas Wood
He is a multi-talented person in which takes a role as a musician as well as an author. Besides, he is a naturalist and it influences him to become an inspiration for his works.
Earth Song album which consists of fifteen items is his pride regarding passion. He even did tons of programs in schools and educate people through stewardship.
Another recommendation by Douglas Wood is Jacob's Hope under the subtitle "The Missing Children's Song." He created it to express his empathy as condolences for the kidnapping case in 1990.
Wyatt Overman
Wyatt Overman motivated to create a folk songs as he lost satisfaction while playing the band. He decided to come back to his homeland at Northome, Minnesota. At that time, he tried to enjoy its beauty and isolation. This experience then gave him inspiration regarding the song theme; landscape.
Fires is the first song he recorded. His friends were welcoming with some helps. Although he thought that it may sound cliché to bring his past contemplation as an inspiration, he ended up with eagerness to the next project.
Try to listen to other songs of this artist such as Island, Introduction, Mando, Two Winters, and many more, to discover Minnesota's landscape through eargasm melodies.
There are still other folk musicians in Minnesota. However, Douglas Wood and Wyatt Overman show their strong interest in a theme song.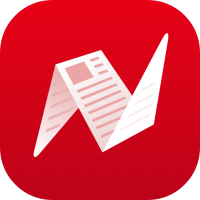 This is original content from NewsBreak's Creator Program. Join today to publish and share your own content.