SHAKOPEE, MN - Valleyfair Amusement Park has a variety of popular attractions for visitors of all ages. While the theme park is known for having some insane thrilling rides for adrenaline junkies, it also has beautiful rides for families to enjoy. Here are five family-friendly rides you should certainly check out.
1) Antique Autos
Up to four drivers can choose their favorite vintage automobile and embark on a leisurely tour of Minnesota's most well-known sites and animals. You'll follow a narrow meandering road around the grounds, which is an excellent spot to while away the afternoon. This ride is ideal for individuals who need to slow down and take a leisurely stroll through the park.
To ride alone, riders must be 48" tall OR less than 48" tall and accompanied by a supervisory companion. Infants held in the arms are not authorized.
2) Breakers Bay Wave Pool
Ocean-like waves can be found in Breakers Bay Wave Pool in landlocked Minnesota. This 350,000-gallon wave pool has realistic ocean-like waves in zero to six-foot depths. The softly bubbling waterspouts will keep the little ones amused for hours.
Children under 48" tall in barefoot, inexperienced, or non-swimmers must use a life jacket. Children under the age of 42 "Tall individuals in bare feet are required to wear a life jacket and be accompanied by a supervisory companion. An adult may supervise up to two youngsters.
3) Bumper Cars
No visit to an amusement park is complete without taking a ride in a vintage bumper car! Therefore, jump behind the wheel to become acquainted with the bumper car's ropes and rails and to begin your crash course in bumping and avoiding. This ride is located directly across the street from Supercat.
To ride alone, riders must be 54" tall OR 48" tall and accompanied by a supervisory companion. Guests under the age of seven years must be accompanied. To drive, guests must be 54" tall.
4) Carousel
On this classic and timeless journey, experience the charm of riding a genuine vintage horse. Undoubtedly, a ride on the Carousel is a favorite of all ages. After all, riding a magnificent stallion is certain to make an indelible imprint on everyone. Who doesn't recall their first carousel ride? Located near the park's entrance, make this your first stop of the day.
To ride alone OR with a supervisory companion, riders must be 46" tall. Infants carried in a sling must travel in a chariot.
5) Ferris Wheel
This famous amusement park ride takes you 85 feet in the air to see Valleyfair. Ride in one of the 18 gondolas with friends or family and be stunned by the views and sounds that only this vantage point can deliver. This means you can see the whole park, and the park can see you, especially at night when the Wheel is lit from up there.
Riders must be 48" tall to ride alone OR with a supervisor. No infants in arms. Maximum Weight - 1,050 lb. Per gondola, a minimum of two people is required.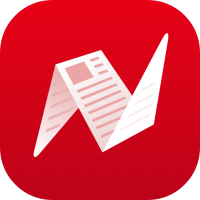 This is original content from NewsBreak's Creator Program. Join today to publish and share your own content.