MINNEAPOLIS, MN - Three-time-winning James Beard TV personality, chef, food writer, teacher, and resident in Minneapolis Andrew Zimmern discusses a handful of his favorite farm-to-table eateries in Minnesota. Some places across the state are particularly good at working directly with farmers to provide local foods. Here's a look at some locations which say "farm-to-table."
Birchwood Cafe, Minneapolis
Tracy Singleton did more than most for local farmers and suppliers. All are offered at her renowned Seward neighborhood restaurant. Cafe Birchwood is from a cold, medieval farm. The cafe's savory kale, quinoa, and feta waffle with pineapple pear chutney, lemon rosemary butter, and bacon lardon are perfect for early risers.
Afternoon tea is served with a variety of fresh fruits and vegetables. There's something for everyone with so many gluten-free and vegetarian choices.
Brasa, Minneapolis & St. Paul
Although Alex Robert's cuisine is an homage to the South, the ingredients are all from the Midwest. Brasa's beef, dairy, eggs, flour, sweet corn, and cornmeal are sourced from small family-run farms in Minnesota, Wisconsin, and Iowa, with almost all ingredients coming from these states. If you're looking for a more sophisticated version of Roberts' cuisine, go over to Brasa's big sister, Alma, in Minneapolis' Marcy Holmes area.
New Scenic Cafe, Duluth
The New Scenic Cafe collaborates with organic and locally sourced suppliers to offer exquisite interpretations of comfort food staples. The menu varies with the seasons, but some of my favorite meals have included the pate tartlet and the sockeye salmon with creamed leek and maitake mushrooms, among others. It's one of just a few locations where a breathtaking scene is accompanied by equally excellent cuisine.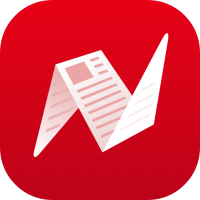 This is original content from NewsBreak's Creator Program. Join today to publish and share your own content.