DULUTH, MN - Many of Duluth's microbreweries and brewpubs maintain the city's historic beer-brewing tradition by handcrafting an ever-increasing supply of distinctive beers. Distilleries in the surrounding area are also producing unique drinks. Duluth Nightlife gourmet options are compiled below for your nightlife satisfaction
- Bent Paddle Brewing Co.
Bent Paddle Brewing Co.® is a microbrewery in Duluth, Minnesota, producing 30 barrels of beer each year. You can buy signature beers and seasonal offerings from BPB Co. in a variety of quantities in the retail market, as well as on draft and to-go at our lively bar in the Lincoln Park Craft District.
- Blacklist Brewing Co.
Brian Schanzenbach and Jon Loss,  lifelong friends and colleagues, created Blacklist Brewing Company in 2012. Blacklist has expanded significantly from its humble roots with a Kickstarter campaign, and TJ Estabrook joined Jon and Brian as a partner in mid-2015. With quality, innovation, and culture in mind, Blacklist beer is there for families' satisfaction. Known for its Belgian cuisine, Blacklist's strong tastes and creative ingredients are guaranteed to impact its customers.
- The Boreal House
You go to The Borel House when you're having a good day. A place to hang out with friends or meet new people, where you feel most at ease with your friends and family. As a result, Boreal means "of the North" Northern Minnesota Nice is their goal while serving you. A total of 16 taps are available at The Boreal House, offering a broad range of local, state, and regional craft beers to choose.
- The Caddy Shack Indoor Golf & Pub
For parties and community events, Lincoln Park's best indoor golf facility offers a full bar. It is located at 2023 West Superior Street Duluth, Minnesota.
Doc Witherspoon's Soul Food Shack
There will be live music soon at a local soul food restaurant that serves home-cooked meals in a warm and friendly environment. Doc Witherspoon's Soul Food Shack is located at 319 W 1st Street.
Duluth, Minnesota.
Discover more on www.visitduluth.com/dining/nightlife/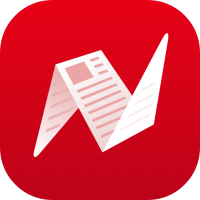 This is original content from NewsBreak's Creator Program. Join today to publish and share your own content.