MINNEAPOLIS, MN - For those couples who are currently in love and look for an idea to spend the weekend with loved ones, It's time to treat yourself to a well-deserved romantic date in Minneapolis. This city has everything you and your spouse for a romantic quality time together, from theatre to sports, Music, art, and even a bowling place with good food in it.
Visit these recommended spots can be an option to add to your memories listed below.
From Hollywood's greatest blockbusters to obscure art flicks, the Riverview Theater presents a diverse selection of entertainment in a historic auditorium outfitted with modern high-backed rocker chairs and digital sound.
Cherish the chance to "go back in time" and relive the excitement of movie-going in the 1950s, when local theaters were plentiful. It is suggested to come early to relax in the large lobby on the modern sofas and chairs that have been provided.
Locations: 3800 42nd Av. S. Minneapolis, MN 55406
The Williams Arena at the University of Minnesota is home to the men's and women's basketball team of the Golden Gopher. The state-of-the-art building has an elevated floor, arched ceiling, and an ice rink.
Locations: 1925 University Avenue SE Minneapolis, MN 55455
Mill City Nights is an entertainment facility with three public area floors, welcoming national and local events. The events include comedy nights, live concerts, private parties, social gatherings, business meetings, and fashion displays.
Locations: 111 5th St North Minneapolis, MN 55403
The Minneapolis Institute of Arts is a historic cultural institution in Minneapolis, Minnesota. It is open Tuesday through Saturday, every day except Thanksgiving, and entrance to the museum is free. Special traveling exhibitions, on the other hand, often charge a modest entry price.
`Location: 2400 3rd Ave S Minneapolis, MN 55404
Elsie's Restaurant Bar & Bowling Cent
Elsie's Restaurant Bar & Bowling Center is available for recreational bowling on certain evenings and offers unlimited bowling. The Restaurant & Bar offers delicious cuisine and drinks, facilitated with many TVs to watch the games on; This location also has 16 contemporary bowling lanes with automated scoring, bumpers, and a cosmic bowling sound and light display.
Locations: 729 Marshall St NE Minneapolis, MN 55413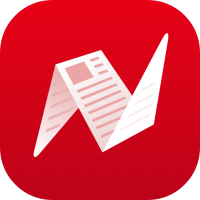 This is original content from NewsBreak's Creator Program. Join today to publish and share your own content.