DULUTH, MN - Duluth has many historical and cultural places that you should visit. Here are the top 5 historical and cultural attractions in the Duluth area:
**Duluth Children's Museum**
For nearly 80 years, the Duluth Children's Museum has taught and inspired youth. They understand the importance of play in mental, physical, social, and emotional growth. The United Nations of High Commission has established a child's right to play for Human Rights.
Children's curiosity is sparked through play, learning, and discovery in their imaginative and engaging exhibits and programs, including dinosaur digs. The Duluth Children's Museum fosters children's creativity, critical thinking, cooperation, and communication skills through STEAM education.
**Glensheen, The Historic Congdon Estate**
The Glensheen Mansion on Lake Superior in Duluth is Minnesota's Most Visited House Museum. It's on many Duluth & North Shore travelers' wish lists. Glensheen is open daily and offers self-guided tours for families and those who like to plan their itinerary. Learn more about self-guided tours at glensheen.org.
**Fitger's Museum**
In 1859, Fitger's beer was so frigid that a heated stein was required. Discover the Fitger's Museum amid the renovated brewery's bluestone walls. See the copper kettle and other mementos from the state's most successful brewery. Enjoy a trip back in time. You can find historical photos and ads in Fitger's Museum and Fitger's. Also, you can shopping, dining, and enjoy the Historic Fitger's Inn. Fitger's Museum is free and Lakewalk access.
**Judy Garland Birthplace & Museum**
Enjoy the Tour America's Treasure, Judy Garland's childhood home. See Abraham Lincoln's carriage used in The Wizard of Oz at the nearby Museum. Also, you can take a look at Memorial Garden with Gazebo, and you can buy souvenirs at Professor Marvel.
**Tom's Logging Camp**
Visit the authentic early logging camp. Exhibits include eight museums, a gravity house, animal and fish feedings, and a nature walk. Shop for jewelry, moccasins, pottery, and souvenirs. Also, enjoy their sandwich business grills meats and serves homemade soup and ice cream.
If you want to know more about the historical and cultural attractions in Duluth, please visit visitduluth.com.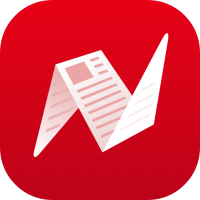 This is original content from NewsBreak's Creator Program. Join today to publish and share your own content.