CHANHASSEN, MN - Duckwrth has swiftly become a potential star of music in the previous 5 years, the LA-based rapper and songwriter. On Thursday, September 16, 2021, he will be performing live from Paisley Park.
He has launched criticized and lauded songs like "An Xtra Uugly" Mixtape in 2017. "The Falling Man" EP in 2019, including some of the most significant NPR Music, releases for 2019. Super Good for freshly in 2020, after his revolutionary debut, "I'm Uugly," in 2016 (one of NPR's 5 Essential Albums Slept On).
The Paisley Park has functioned as the Prince's home, creative sanctuary, and production complex for almost 30 years. The park is welcoming Duckwrth on his solo performance exactly from 8:00 p.m to 10:00 p.m live at Paisley Park, 7801 Audubon Road, Chanhassen, MN, 55317.
Duckwrth's songs and concerts are strongly inspired by the queer vibes of the musicians he likes.
"Freddie Mercury, André 3000, Prince, Robert Plant — all swim between both genders on an energy level. Because of that they can prance on stage and command the crowd like no other. I involve that energy in my music, which has opened up not only my sound, but the command I have on stage." tells Duckwrth.
You wouldn't want to forget the one-night Duckwrth event on the famous stage at Paisley Park to witness the unique, comfortable, and "electric soul."
The park and concert committee are highly regulating masks and on-site constrained capacity and parking. Read the following guidelines here, or visit www.paisleypark.com/events for more information.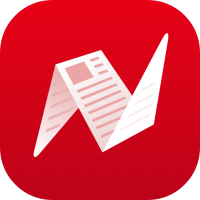 This is original content from NewsBreak's Creator Program. Join today to publish and share your own content.