ST. PAUL, MN - As March and Fall approach, the Bell Museum shows a current group of constellations in the September sky. They offer everybody to view the brightest constellation in the sky on September night via Facebook live with their planetarium educator. This event will take place virtually on August 25, 2021, from 4:30 p.m. to 5 p.m.
The Bell Museum is located in the native lands of the Dakota people, who are the indigenous populations of this country, Mnisóta Makhóčhe, and Minnesota, together with those of the Ojibwe people. In acknowledgment of the reality, they waive standard museum entry for Dakota and all indigenous communities to appreciate the Dakota people's care and understanding of this territory.
By identifying the cycles of the moon, the cosmological period would become part of something greater. Hence, it was a matter of developing a link to heaven to realize the moon was more than just timekeeping.
How to read a star map
The whole night sky is showing on this map. The middle of the map lies right on top of the atmosphere (zenith). The horizon is on the outside circle. Between the zenith and the horizon are celestial objects.
The horizon is seen as the cardinal direction (N, S, E, W).
Turn the map about its middle, so the approach of the cardinal to the bottom is the same as your heading. Objects should be approximately in the center of the zenith/map.
Best viewing times for this Map
September 1, at 9 p.m (sunset 7:49 p.m)
October 1, at 8 p.m (sunset 6:52 p.m)
October 31, at 7 p.m (sunset 6:01 p.m)
September night sky tips from The Bell Museum
It is better to look from the darkest point possible and ignore street lights and other objects from direct sunlight. When you calibrate your eyes, you might see more stars around 10–20 minutes after going out. A faint red flashlight or headlight helps you to calibrate your eyes. The moon's brightness might make it harder to notice dim things. It might be great to observe the moonless evenings surrounding the new moon.
The Bell Museum will be providing a QnA session for those curious eyes. Don't forget to write down your questions!
Explore the sky further on their Facebook pages facebook.com/BellMuseum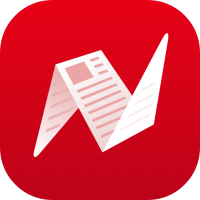 This is original content from NewsBreak's Creator Program. Join today to publish and share your own content.