ROCHESTER, MN - The year 2021 is rapidly approaching its conclusion, and people are mobilizing for their 2022 revolutions and preparing for a new beginning. The same may be said for Rochester Chamber Music. The chamber gladly presents its recent winter seasons this season. The season will run from early September through early January on a once-a-month basis.
Originally, chamber music, in opposition to a church, a theater, or a public performance venue, was meant to house smaller social events in a chamber. RCMS aims to improve life by providing an excellent chamber music experience, both personal, accessible, and innovative. RCMS welcomes you to join and enjoy chamber music's unique pleasures.
This series of musical performances will start at 7:30 p.m. at Christ United Methodist Church.
On September 4, 2021, the first performance to open this season will be a violin and piano recital. The show will feature Helen Chang Haertzen as the violinist and Horacio Nuguid as the pianist.
On October 2, 2021, RCMS will be brought more varied music from the east side of the world. "Music of the Philippines" will be opening in October, featuring Maria Christina (Kit) Navarro as a soprano, Angelito Agcaoili as a guitarist, and Horacio Nuguid as a pianist.
To welcome the month of Christmas and complete the year of 2021, RCMS will be presenting "The Wonder of Christmas". This performance will be shown on December 4, 2021, featuring Philip Brunelle and the VocalEssence Solo Quartet. RCMS invites us to the beginning of Christmas month with a spark of holiness with this musical performance.
To welcome a new journey at the beginning of the year, RCMS held "Onward" on January 22, 2022, featuring Ora Itkin as the pianist, David Townsend as the clarinetist, and Laura Sewell cellist.
RCMS has regulated masks required for every performance. For further information and ticket purchasing, you can visit rochesterchambermusic.org.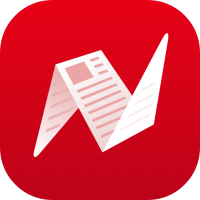 This is original content from NewsBreak's Creator Program. Join today to publish and share your own content.