ROCHESTER, MN - Saxophonist John Paulson returns for a Jazz concert, including his own masterpiece and traditional melodies to his beloved Rochester. Dr. Paulson presently holds an honorary professor from the University of Saint Mary in Winona, Wisconsin. He has performed with jazz ensembles and solo with the Cab Calloway Orchestra worldwide. With this, Rochester Chamber Music Society, or RCMS, is thrilled to honors the 70th year of Dr. Paulson's artistic career and dedicated commitment to music.
RCMS has prepared a tribute to Dr. Paulson rather maturely. This event will be held on April 9, 2022. The event with the title "A Tribute to John Paulson - Jazz at the 70s" features a Jazz program with Paulson and his saxophone as the leading musician featuring Cliff jack on the guitar, Larry Price as a pianist, Miles Johnston on the drum, and Robert S. P. Gardner as the bassist.
John Paulson began to join rock bands and participate in school music organizations on his music trip to Rochester. He went to the west and received his Bachelor of Music and Masters of Music degrees from the University of Utah and studied jazz arrangement under Henry Wolking.
He began to play the saxophone at the age of 10. He practiced flute and clarinet with musicians of the Utah Symphony and the L.A. Chamber Orchestra. Dr. Paulson has an emeritus professorship at Saint Mary's University in Winona, following 35 years of dedicated teaching. He has been a part-time jazz teacher at Winona State University for five years after retiring from St. Mary's.
Venue and ticket purchasing will be available soon on their official website at rochesterchambermusic.org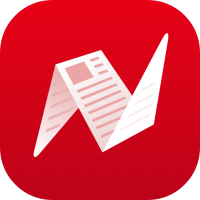 This is original content from NewsBreak's Creator Program. Join today to publish and share your own content.