ST. PAUL, MN - It is critical for non-profit organizations to form as many committees and volunteers as possible in order to carry out their objectives. Like many non-profits, the Minnesota Veterinary Medical Association also has various committee positions as veterinary to work wholeheartedly and with quality.
Association committees are set up to handle the various questions and problems facing the professional veterinarian. Members are encouraged to voluntarily contribute their time and abilities to their committee of interest.
1. Wellness and Peer Assistance Committee (formerly Chemical Impairment and Addictions Committee)
MVMA members provide valuable advice on suicide awareness, drug dependence, mental health, occupational burnout, and compassion tiredness. The Committee members consider it their obligation to aid and restore a healthy balanced life for the MVMA members in need.
2. Continuing Education Committee
Continuous education seminars must be organized and conducted for veterinarians and employees; help veterinarians expand their ability and knowledge to serve their clients and patients optimum treatment.
3. Finance & Operations Committee (formerly Finance Committee)
Establish a fiscal policy covering budgetary analysis, distinct convention budgets, long-term tax hikes, spending review, suggestions on the expense, increases, and cuts. Annual evaluation of MVMA financial transaction policies and processes.
4. Food Animal Committee
Maintaining MVMA members' awareness of food and animal concerns and other food and welfare practices that increase animal husbandry and productivity, such as the pharmaceutical uses in food and feed. Participate in all significant animal CE preparations.
5. Governmental Affairs Committee
A liaison between the MVMA and the state legislature, and many governmental departments. Develop the regular legislative agenda for the board approval and the standing committees.
6. State Fair - Miracle of Birth Center Committee
Fair men are instructed by producers and vets in the birth and the maintenance of animals.
7. State Fair - Surgery Suite Committee
Organize and manage the State Fair Surgery Suite on all aspects to educate the public about the excessive population of livestock and general veterinary care.
8. Membership Committee
To encourage the continuing development and progress of MVMA subscriptions.
9. CVM Liaison Committee
Reinforce the link between MVMA and students and professors and veterinary graduates. Work towards boosting the professor's valuable profits. Encourage and encourage communication.
10. Veterinary Practice and Management Committee
Veterinary practice review and research and economic concerns in practices, taxes, regulation, payments, pet insurance, personnel, guidance on practical applications, etc. Improve and strengthen veterinary medicine practice.
There are more fields you can explore and join on www.mvma.org/committees.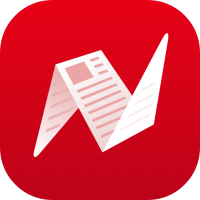 This is original content from NewsBreak's Creator Program. Join today to publish and share your own content.