PLYMOUTH, MN – Throughout the summer and fall, the City of Plymouth organizes an annual farmer market. The Plymouth Farmers Market provides fresh, seasonal produce, meats, cheeses, and prepared meals to Plymouth residents, tourists, and South Shore communities.
Plymouth Farmers Market began on Wednesday, June 23, and will conclude on October 3, 2021. Due to the fact that this event will involve multiple tenants and vendors selling their wares, the City of Plymouth committee provides a big location for them. The event will occur from 2:30 to 6:30 p.m. at Parkers Lake Playfield, 15500 County Road 6.
The market focuses emphasis on the region's agricultural and food variability. This event helps supports the dynamic local food economy, encourages local food awareness, gives the community knowledge on seasonal fruit and vegetables, and allows the community produces nutritious foods.
Plymouth Farmer's market additionally offers a workshop that contributes to community building in the historic Plymouth, Massachusetts, highlighting seasonality and local food. The Plymouth Farmers Market features various vendors who sell fresh, locally grown produce, prepared food, and more.
Not only beneficial for the parents, but the Plymouth Farmers Market event also has side events for the kids while their parents are exploring. Plymouth Public Library hosts storytelling time every week at 4:30 p.m., doing art and music live and many more exciting kids' activities!
Amid the pandemic, the committee has changed some of its market rules:
Dogs are prohibited
No early buyers. The market starts at 2:30 p.m.
Some dealers accept credit cards, while others do not. You might want to have some cash on hand.
Hand-washers are equipped, and buyers are invited to wash or clean their hands during buying and selling activities.
Sick buyers or those who have been in contact with someone with COVID-19 positive are not allowed to enter the venue.
You can join the community either as volunteers, vendors, or even community partners. Check out their story here and how to join the community.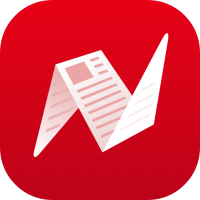 This is original content from NewsBreak's Creator Program. Join today to publish and share your own content.