ST. LOUIS PARK, MN – The Saint Louis Park Fire Department offers recommendations to residents on how to prevent fires from igniting in their neighborhoods.
Preventing a fire from emerging is much easier than extinguishing it. The basic prevention thing you can apply in your home is installing smoke detectors and fire extinguishers. If you are not sure where to place them in your house, you can request for a firefighter to give you a visit and some advice to place the smoke detectors.
In an emergency of an emerging fire, firefighters have 9 minutes and 20 seconds to get to the scene. However, those numbers are benchmarked by the NFPA in a controlled environment. In real life, it depends on the distance of the location and traffic condition from the station. Preventing fire incidents should be in everyone's mind because fire can quickly burn down houses within 10 minutes.
Installing smoke detectors and fire extinguishers will be very efficient in putting out small fires inside houses. You can install smoke detectors in bedrooms, hallways, and on every level of your house. Also, make sure the smoke detectors work and change the batteries every six months. As for fire extinguishers, they are usually placed in the kitchen. It is advised to get an extinguisher rated 2A-10BC.
Another tip is to understand your house's electrical panel and cords. You must know how to cut off the power supply. In addition, instead of using an extension cord, it is advised to use a fused power strip because it often is equipped with an overload prevention mechanism.
It is also a good idea to keep children from playing with fire and teach them how a fire alarm sounds. Having an evacuation plan in your household can help save lives if a fire incident occurs.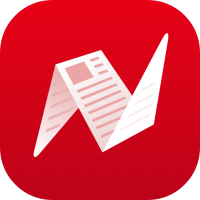 This is original content from NewsBreak's Creator Program. Join today to publish and share your own content.