RAMSEY COUNTY, MN – Ramsey County announced the CEO Next Business Institute Program will be offered online on October 7, 2021, and in-person on September 16, 2021.
Hennepin, Ramsey, Scott, and Dakota counties and the City of St. Paul formed a resource program for second-stage enterprises to recognize the positive influence that rising businesses have on the local economy. The program's goal is to assist growing companies in making a more significant influence on the world by providing free business research and support.
The roundtable of CEOs provides a confidential platform in which participants can discuss their experiences with a small cohort of other non-competitive CEOs in the industry. The roundtables meet once a month during the program's half-day (October to June) conducted by an experienced facilitator.
In contrast to large companies, many smaller companies must consolidate their internal infrastructure to grow successfully. CEOs and their enterprises are interlinked by a team of professionals in the fields of human resources, business, and supply chain, global trade and sales and marketing, succession planning, secondary market research, internet marketing, and customer prospecting. They will spend a maximum of 45 hours.
Every month, CEOs gather to hear from a guest speaker, who is often an entrepreneur who has succeeded in growing their company. They discuss their accomplishments and setbacks while fielding questions from the audience.
Those interested in the program include CEOs of for-profit, privately held businesses with 10 to 99 people and annual revenues between $1 million and $50 million who have progressed beyond the start-up stage and have a desire to expand.
For additional information about this program, please visit www.ramseycounty.us.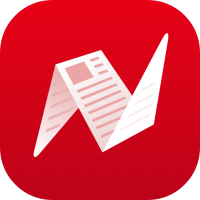 This is original content from NewsBreak's Creator Program. Join today to publish and share your own content.