ST. PAUL, MN – From October 21 to 24, 2021, the Christ Presbyterian Church will host an exclusive event named the Civil Rights Journey for Minnesotans and others in the surrounding area.
Christ Presbyterian Church (CPC) is a small church in St. Paul, Minnesota. They approach Jesus Christ's invitations with boldness and boldly distribute them to Minnesota Christians. Along with serving Christ, CPC has hosted numerous activities for Christian congregations.
One of their forthcoming programs, Civil Rights Journey accepts visitors of all ages from 10 to 18, with the requirement that children and students under the age of 18 be accompanied by a guardian. The CPC estimates that the program will cost between $1,200 and $1,500. With the application, some scholarships are possible.
The program is a historical and spiritual journey to explore the historical locations of the Civil Rights Movement by prayerfully reflecting on freedom from time to time. Civil Rights Journey is an invitation to view racial justice's work as a critical aspect of our Christian discipleship. Retracing some parts of racial history in the United States and providing concrete equipment for Christians to start living as agents of peace.
Whitney Plantation in Louisiana, the John and Vera Mae Perkins Center in Jackson, Mississippi; the National Voting Rights Museum in Selma, Alabama; the Legacy Museum; and the National Memorial for Peace and Justice in Montgomery, Alabama are all provisional sections of the Church. These sections will run concurrently with the program designed to bring Minnesotans around Minneapolis closer to Christ.
If you have a question regarding the program or any other CPC events, email Van Chounlamountry at vanc@cpconline.org or visit their website on cpconline.org for detailed information.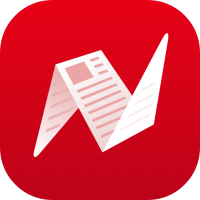 This is original content from NewsBreak's Creator Program. Join today to publish and share your own content.