HENNEPIN COUNTY, MN - Having a job is a necessity for society, so are the people of Hennepin County, Minnesota. The Hennepin County Human Resource service center offers several part-time and full-time jobs for the Minnesotans and surrounding areas.
These are some regular jobs you may need in the Hennepin County, Minnesota area:
- Adult Access Social Worker (Internal HC applicants only)
The Human Services and Public Health Access Division (HSPH) aims to provide quick support to people and/or families. The goal is to link them to Adult Access Social Workers to their own internal and/or community resources to help them fulfill their needs. This job is a hybrid of remote and personal work. The Office hours are between 8 a.m. and 4:30 p.m. Monday through Friday, with room to provide flexibility. The salary will be around $57,225.27 - $71,247.95 annually.
- Construction Division Manager
The Public Works Transport Department in the Hennepin County seeks a Construction Division Manager for the Building Division, responsible for the general management of the Division. The Building Division oversees and administers transport construction projects in the county. This job is a full-time benefit earning position. This role is currently (mostly) conducted remotely because of COVID-19. The placement will be in Medina at 1600 Prairie Drive, Medina, MN 55340, which may be altered according to company needs. The salary will be around $86,761.83 - $137,683.47 annually.
- Engineering Technician - Roadway Design
The Hennepin County Public Works is looking for a technical engineer to join the Design Division within the Department of Transport Project Delivery. You will work as part of a team to provide road rehabilitation projects with professional and technical development possibilities through training and work with other experienced road construction experts. This job is temporary recruitment and is eligible for a referral incentive.
- Security Officer
Hennepin County's Facility Services Department is seeking multiple Security Officers to work in various county locations. Security staff operates in many tasks to offer all Hennepin County workers and customers a safe and secure workplace. Before the candidates are allocated to their various locations, they will undergo a comprehensive training program. These are full-time income occupations.
Visit the Hennepin County Human Resource Department to look at each jobs' requirement and more information and for a variety of full-time jobs and/or part-time hourly jobs.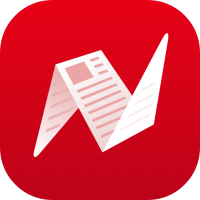 This is original content from NewsBreak's Creator Program. Join today to publish and share your own content.