ST. PAUL, MN — The Minnesota Department of Natural Resources is tightening burning restrictions to help assure public safety and safeguard natural resources.
Effective at 12:01 a.m. on July 27, areas within state jurisdiction in Aitkin, Becker, Benton, Carlton, Clearwater, Mahnomen and Stearns counties will be included in the burning restrictions already in effect for the eastern portion of Roseau County and the entirety of Beltrami, Cass, Cook, Crow Wing, Hubbard, Itasca, Koochiching, Lake of the Woods, Lake, Morrison, St. Louis, Todd and Wadena counties.
Furthermore, any burning on DNR-managed property, including state parks, forests, and recreation zones, is prohibited. No recreational fires are permitted on DNR-managed campgrounds, cabins, picnic areas, or other day-use places in the impacted counties.
Recreational fires are also prohibited on DNR-managed areas in the western part of Roseau and throughout Douglas, Kanabec, Kittson, Mille Lacs, Otter Tail, Pine and Pope counties.
Within the restrictions:
- On all lands, campfires are prohibited for scattered, remote, or backcountry camping.
- On all DNR-managed lands, campfires — with or without a ring – are prohibited. This policy is applicable to all campgrounds, cabins, picnic spots, and other day-use places. Stoves for campfires are authorized.
- Campfires are permitted outside of DNR-managed areas in established fire rings associated with a residence, cabin, campground, or resort. Consult the land management in your area for any additional limitations.
- Outside of city borders, no fireworks may be discharged on any public or private ground. Consult your local community to determine if there are any additional limitations.
- The state does not grant permits for the burning of brush or yard garbage.
According to Linda Gormanson, DNR's coordinator for burning permits, the ongoing drought is driving the extremely high wildfire activity in Minnesota. If conditions do not improve, banning all campfires and restricting other activities such as welding may be required.
The burning prohibitions will continue in effect until the DNR commissioner determines that fire danger has significantly decreased due to weather and environmental circumstances. For their communities, tribal nations regulate open burning.
This year, almost 1,600 wildfires have consumed more than 35,000 acres in Minnesota.
View the DNR's statewide map of fire hazard and burning restrictions and heed the fire protection suggestions above. Individuals who come across a wildfire should immediately dial 911.
For more information on current restrictions, see the DNR's wildland fire information webpage.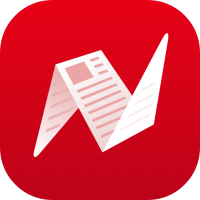 This is original content from NewsBreak's Creator Program. Join today to publish and share your own content.