SAINT PAUL, MN – The Minnesota Department of Natural Resources or DNR encourages fishermen to be aware of northern pike zone limits.
The Minnesota DNR encourages anglers who may choose to retain northern pike to familiarize themselves with the restrictions and to be prepared to measure the fish before releasing it into the wild.
Minnesota has three northern pike zones that apply to inland waters and represent the differences in pike population characteristics across the state:
• North-central: 10 northern pike limit, but no more than two pike over 26 inches; all fish 22 to 26 inches must be released.
• Northeast: Two northern pike; fisherman must release all fish 30 to 40 inches in length, with no more than one fish above 40 inches in possession.
• Two northern pike (minimum size 24 inches) in the south.
Pike are found in relatively small numbers and grow to relatively large sizes in the northeast. They proliferate spontaneously. Although they grow slowly, they can get quite huge as a result of the restricted fishing pressure spread across a wide number of lakes by relatively few people.
Pike are less common and reproduce at a slower rate in southern Minnesota than they do in the north. Southern Minnesota receives heavy fishing pressure and has a high harvest rate in comparison to the quantity of pike; yet, these fish grow quickly.
The north-central area is infested with an abundance of tiny pike. There is moderate to heavy fishing pressure, which results in a significant harvest of large and medium-sized pike. Pike grow slowly in this area, resulting in an overabundance of little pike.
The specific restrictions that apply to individual lakes, rivers, and streams continue to be in effect throughout the state and take precedence over the state's zone regulations. The regulations governing the northern pike zone do not apply to border waters.
More information regarding northern pike zones, including a zone map, can be found on the Department of Natural Resources' northern pike page.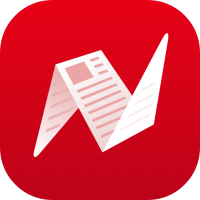 This is original content from NewsBreak's Creator Program. Join today to publish and share your own content.