PLYMOUTH, MN — The Plymouth Police Department has noted a recent increase in the number of reported cases of stolen vehicles and vehicle break-ins in the city.
Approximately 19 motor vehicles have been stolen over the past few weeks, with some of the vehicles being taken from private garages.
There have also been 31 reports of vehicle thefts, with the vast majority of the occurrences occurring in vehicles that were not adequately secured.
"People are taking garage door openers out of unlocked vehicles and using them to enter homes and burglarize," said Plymouth Police Captain Michael Reed. "We're also seeing cases with open or unlocked garage doors where cars have been stolen because keys were left in the vehicle."
The Plymouth Police Department recommends that residents follow the following recommendations:
- Even when you are at home, keep the doors to your vehicle locked and the garage doors closed.
- Remove all keys and valuables from automobiles in a secure manner.
- Garage door openers should be kept out of sight at all times.
- All doors, including the service entrance from the garage into the house, should be closed and locked.
"Most of these crimes are preventable," Captain Reed added. "Residents need to lock their doors."
Victims of one of these crimes are encouraged to contact the police by dialing 911 immediately. This information will allow law enforcement to deal with the problem more efficiently, evaluate patterns, and make more arrests.
Sgt. Jeff Stimac provides some helpful advice in the video below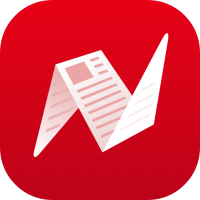 This is original content from NewsBreak's Creator Program. Join today to publish and share your own content.