BURNSVILLE, MN — The City of Burnsville is seeking offers from qualified people or firms to mow nuisance long weeds and grass on non-compliant properties around the city.
The selected contractor will be responsible for providing mowing services to the City of Burnsville, primarily for properties requested by the Licensing and Code Enforcement department, for the duration of the 2021-2024 growing season.
The City of Burnsville has implemented rules regulating long grass and weeds. According to the city ordinance, grass greater than eight inches in height may be addressed as a nuisance. The Licensing and Code Enforcement Department will issue work orders for mowing properties on a per-site authorized basis.
All suggestions must be legible and signed by the owner or their authorized representative.
Each proposal must include the following information:
- The base mobilization rate for properties that require less than one hour of service
- The hourly rate for abatements that require more than one hour of service and
- Provide a basic linear foot rate for buffer cuts close to continuous right-of-way or property borders for contiguous lots that require a minimum 36-inch buffer cut.
- Evidence of workers' compensation insurance.
In order to be eligible, vendors must not discriminate based on race, sex, religion, color, age, creed or national origin in connection with the city contract's obligations, work, and contracted services. They must also comply with all applicable laws and regulations.
All bids must be submitted in sealed envelopes labeled "Request for Proposal -Long Grass/Weeds" and bearing the applicant's name and address in the upper left-hand corner.
Proposals are to be addressed to Christopher Forslund, Director of Licensing and Code Enforcement for the City of Burnsville, 100 Civic Center Parkway, 55337 Burnsville, Minnesota.
Submissions must be received by 4 p.m. on August 13, 2021.
The winner will be announced on or before August 15, 2021. Please note that only the contractor who submitted the most competitive proposal will be contacted.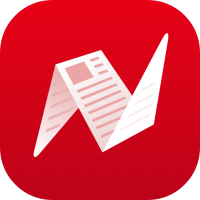 This is original content from NewsBreak's Creator Program. Join today to publish and share your own content.