MINNEAPOLIS, MN – During the drought season, the City of Minneapolis reminds residents that trees, particularly young trees, require watering whenever there isn't an inch of rain in a week. Despite the city's sprinkler restrictions, tree watering is permitted using a dripping hose, bucket, or tree watering bag as needed.
Throughout the summer and fall season, Minneapolis yards and boulevard trees require an inch of water every week. Water scarcity can make trees more susceptible to insects and disease, resulting in lasting harm to both young and elderly trees.
Trees aged less than five years old are particularly vulnerable. The Minneapolis Park Board plants and mulches boulevard trees; nevertheless, it is the responsibility of residents and businesses in the neighborhood to water them.
Taking care of trees entails safeguarding the quality of life in Minneapolis. Healthy trees are aesthetically pleasing, contribute to improved air quality, assist reduce greenhouse gas emissions by absorbing carbon dioxide, save energy, keep the city cooler, provide habitat for wildlife, and aid in stormwater management.
If you have space in your yard to plant a tree, consider getting one started so it can begin providing shade and contributing to the neighborhood's overall quality of life. The greater the tree, the more benefits accrue.
Healthy trees make a vital contribution to Minneapolis' quality of life, but they require our assistance. Watch and share the short clip below outlining several of the benefits of our urban forest and how all of us can help.
To learn more about tree maintenance and the urban forest, contact the Park Board's Forestry Department at (612) 313-7710, send an email to forestry@minneapolisparks.org, or visit www.minneapolisparks.org/trees.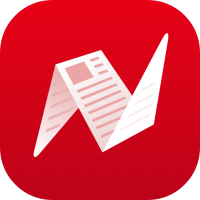 This is original content from NewsBreak's Creator Program. Join today to publish and share your own content.