MINNEAPOLIS, MN - On Monday, July 19, the Water Works Park Pavilion Minneapolis and the restaurant within it, Owamni by The Sioux Chef, officially opened.
Water Works is a component of the RiverFirst Initiative, a collaborative effort led by the Minneapolis Park and Recreation Board and the Minneapolis Parks Foundation to transform the once-industrial Mississippi Riverfront in the heart of Minneapolis into a welcoming space for all people through improved habitat and miles of new interconnected parks and trails.
The two-story visitor center is located at 425 West River Parkway, showcases carefully excavated mill remnants from the Bassett Sawmill, which was built in 1870 and burned in 1897, as well as Columbia Flour Mill, that was built in 1882 and collapsed in 1941. This project was made possible by the Parks Foundation's $18.1 million RiverFirst Capital Campaign.
From July 19 to Wednesday, July 21, the building is open from 4 to 9 p.m., then from July 22 to August 31, it is open from 11 a.m. to 9 p.m. daily. The facility contains a wudu foot washing station and an adult-sized change table for the elderly and disabled. Bird detecting glass, landscape treatment, and material sourcing all meet B3 sustainability criteria.
The first floor of the new park building houses the Richard M. Schulze Family Foundation Atrium, which features a welcome desk staffed by the MPRB, accessible restrooms, a water fountain and a water bottle filling station, as well as the Lenzmeier Family Foundation Classroom, which will be available for rent for future events and meetings.
"The Water Works Pavilion drastically improves an area of our park system visited by millions of people each year by offering a range of accessible resources while honoring Indigenous history at this sacred riverfront site," Al Bangoura, Superintendent of the Minneapolis Park and Recreation Board said.
"I'm excited for people to experience the building and enjoy everything The Sioux Chef has to offer. It's a great place to rest, refresh, hydrate, celebrate, eat and learn."
Owamni by The Sioux Chef, a new all-season restaurant by Sean Sherman and Dana Thompson, offering dine-in and take-out Indigenous food. The Sioux Chef plans to create events and educational opportunities to promote Native American traditions, honor flora and natural resources, and develop a vibrant Indigenous food movement.
"With the opening of the Water Works Park Pavilion and Owamni, Minneapolis once again has a place to gather on the banks of the Mississippi within the Minneapolis parks system," said Tom Evers, Executive Director of the Minneapolis Parks Foundation.
"This moment is the culmination of years of work and dedication and an extraordinary fundraising effort. As public life in Minneapolis returns after the past year, we will have an extraordinary new place to gather."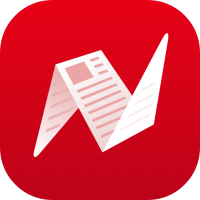 This is original content from NewsBreak's Creator Program. Join today to publish and share your own content.