MINNEAPOLIS, MN — The Mississippi Watershed Management Organization, or MWMO, is delighted to announce the allocation of four new grants for projects aimed at preserving and improving watershed's water quality and habitat.
Through a competitive process, the MWMO Board of Commissioners approved two new capital project grants and two planning grants for the Stewardship Fund on July 13. The details of the project are included below.
New Capital Projects:
1) Downtown East New Capital Projects
MWMO grants a $500,000 fund to the City of Minneapolis. The City will use the funds to construct green stormwater infrastructure, flood protection, and sustainable landscaping near US Bank Stadium in downtown Minneapolis. A 4.3-acre-filtration basin will collect and treat runoff, removing 4.8 pounds of phosphorus and 946 pounds of sediment annually. The project will help mitigate flood damage. It is significant for being one of the earliest green infrastructure initiatives within the city's right-of-way.
2) Expansion of the Juxtaposition Arts Campus Expansion
MWMO funds Juxtaposition Arts Campus with $216,000. The project, which is part of a $12 million campus expansion at Juxtaposition Arts (JXTA) in North Minneapolis, includes a rainwater retention and reuse system, native plantings to aid in habitat development, and teaching tools. JXTA would like to include distinctive, visible, and educational stormwater management components for their students, partners, MWMO, and North Minneapolis.
New Stewardship Fund Projects:
1) GMCC Tiered Gardens
MWMO grants GMCC $20,000. A Planning Grant from the MWMO Stewardship Fund will assist in funding the design of a "tiered garden" that integrates stormwater management and green space on multiple levels around the GMCC's facility and property near Minneapolis' Midtown Global Market.
2) James Rice Park Habitat Restoration
MWMO grants North Loop Neighborhood Association $19,250. Thanks to an MWMO Stewardship Fund Planning Grant, volunteers will create an NRMP for 6.25 acres of Riverside natural areas at James Rice Park. Buckthorn and other invasive species currently rule much of the park's natural area. For James Rice Park, the project will build a science-based management strategy to guide purposeful removal of invasive plants while improving variety and resilience through native species cultivation.
To learn more about the MWMO's funding programs, please visit mwmo.org.
"We're excited to work with our grantees and partners on these new projects, which will provide a variety of public benefits," MWMO Executive Director Doug Snyder stated. "These grants will help keep pollutants out of the Mississippi River, add valuable urban habitat, and create new green spaces for the public to enjoy."
The MWMO is still accepting submissions for Stewardship Fund Action Grants until Friday, November 5, 2021. Action Grants assist organizations in implementing large-scale water quality and habitat enhancement projects. These projects must indicate that thorough preparation has already occurred for the intended undertaking. The maximum grant amount is $50,000, however, complementary finances are necessary.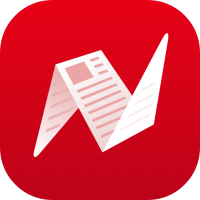 This is original content from NewsBreak's Creator Program. Join today to publish and share your own content.