MINNEAPOLIS, MN - On July 23, the Minneapolis City Council passed amendments to its Housing Maintenance Code and Zoning Code, allowing single room occupancy units or SRO.
The modifications to the code establish a new regulatory framework for single-room occupancy apartments that share a kitchen or bathroom. It accommodates up to two people each room. This is a city-led initiative to solve a housing affordability gap for low-wage workers in Minneapolis.
These revisions complement the City's Comprehensive Plan Minneapolis 2040 by exploring novel housing types and eradicating homelessness through amendments to the city's safe, stable, and affordable housing ordinance.
"Today's reintroduction of safe, dignified, and accessible single room occupancy units will help create a diverse range of housing solutions to meet the diverse range of housing needs across our city," Mayor Jacob Frey stated. "With $5 million from our federal relief proposal for SRO acquisition and development approved earlier this month, we will be ready to take immediate advantage of this policy change and provide critical housing resources to our neighbors who need it most."
"After personally helping move dozens of people from their homes over many years, as SRO buildings were sold and tenants lost their housing, this policy change will make it clear that SRO housing is an important part of the affordable housing continuum," City Council Member Lisa Goodman said. "Working with residents as they are forced to move has been an emotional and frustrating process and one I hope to not see happen again, as we legitimize and allow smaller units with shared baths and kitchens as a safe, affordable and now-allowed housing option in our city."
"SROs and rooming houses could fill a major gap for people who need affordable homes in our city," said Council Member Cam Gordon. "The City made a mistake in the past when these critical housing types were made illegal – and today we have corrected that mistake. I am optimistic that we will see affordable housing providers use this ordinance to create new, dignified, healthy units that will provide more residents more affordable housing options, prevent some from becoming homeless, and offer others a viable pathway out of homelessness."
"Single-room occupancy units will fill a critical gap in our housing market, providing for deep affordability that will especially but not exclusively, support people transitioning out of homelessness or at risk of becoming homeless," Council Member Jeremy Schroeder stated. "As we continue to grapple with a housing crisis, it is critical that we use every tool available to us – and, where possible, create new ones – to ensure everyone in Minneapolis has access to a safe, stable, affordable home."
Only nonprofit or government entities with a track record of successfully managing housing can develop single-room occupancy units. Over the next few months, the City will develop licensing procedures and standards, and staff anticipates being ready to accept applications on November 1.
Individuals seeking additional information about converting an existing facility or constructing a new one should contact 311.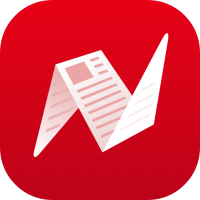 This is original content from NewsBreak's Creator Program. Join today to publish and share your own content.