PLYMOUTH, MN – Residents of Plymouth who want to learn more about their environmental footprint can enrol in the Plymouth Environmental Academy.
There are numerous ways in which humans damage the environment. However, there is an equal number of approaches – large and little – to work to mitigate that impact.
The brand-new program is the result of an initiative by the Plymouth Environmental Quality Committee, which sees the academy as a way to broaden the group's influence in the community.
"We designed the program to explore many everyday actions that affect the environment, from lawn care to remodeling, from gardening to taking out the trash," EQC's Chair, Clark Gregor, said. "By participating, it is the EQC's hope to cause a ripple effect of positive environmental \simpacts around Plymouth."
The academy will run for four months, with a class on a different environmental topic each month. Each topic will be moderated by an EQC member and will include a guest speaker. All of the subjects are geared toward people and property owners and their efforts to seek solutions to mitigate their environmental effects.
The class schedule is as follows:
• Tuesday, August 3 – Lawn and Property Management
• Thursday, September 16 – Waste and Recycling
• Tuesday, October 5 – Water Quality
• Tuesday, November 16 – Home Updating
"Reducing your environmental impact can seem daunting," Plymouth Water Resources Supervisor Ben Scharenbroich commented. "This program breaks it down into a handful of relatable topics and helps residents identify the ways they can make a difference."
Each class begins at 7 p.m. and lasts approximately 90 minutes. All meetings will be placed at Plymouth City Hall, 3400 Plymouth Blvd. Please apply here, if you are interested. Applications are due by Friday, July 30 at 12 p.m.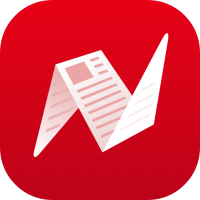 This is original content from NewsBreak's Creator Program. Join today to publish and share your own content.