OAKDALE, MN - Established by former heart disease survivors, Camp Odayin in Oakdale provides enjoyable, safe, and supportive camp experiences for young people with heart disease and their families, as well as community-building opportunities.
Sara Meslow, The Executive Director and Founder of Camp Odayin, returned to Minnesota after finished her volunteer in a camp for youth with heart disease in California and receiving her implantable cardioverter-defibrillator in January of 2000. Upon her arrival, she noticed that no campsite in the Midwest supported children with heart problems.
Sara finally initiated to make one in 2002 and received 53 campers from six different states with the help of many people and organizations. This camp is based on a holistic approach to heart health, a desire to nurture and promote independence, confidence, and acceptance in their campers throughout their lives, the importance of a sense of community within our heart family, and a focus on having fun and enjoying life.
Camp Odayin is dedicated to creating a welcoming, respectful, and appreciated environment for campers, staff, and volunteers. In both programs and organizations while implementing equality. The family of Camp Odayin and the rest of the community have pledged to oppose hatred, prejudice, and intolerance.
Since 2002, when they held their first summer camp. They currently provide four weeks of Residential Camp, one week of Day Camp, Family Camp(s), Winter Camp, a Moms Retreat, and other opportunities for their families to interact throughout the year.
You can find more detail about the programs on their official website. If your family is a heart disease survivor living in Minnesota, you can follow their Instagram @campodayin for real-time notifications about their program.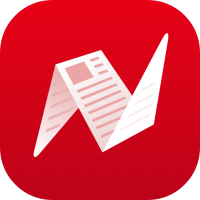 This is original content from NewsBreak's Creator Program. Join today to publish and share your own content.