EDEN PRAIRIE - A grieving support group provides additional support and connection, since it comprises people who have recently lost a loved one. Grieving support groups offer emotional comfort, affirmation, and grief education. All support group facilitators are certified mental health professionals who have personal experience with perinatal loss and specialize in their work.
People may be concerned about sharing personal concerns with someone they don't know when joining a new support group. So initially, merely listening may be beneficial. Contributing their thoughts and experiences, on the other hand, can help them get more out of a support group over time.
The whole counseling session will be held remotely via synchronous internet video and are encrypted for security. Members need to keep in mind that support groups aren't a replacement for regular medical attention. Make sure to tell your doctor that you're attending a support group. If you don't want to join a support group but still need help coping with your disease or circumstances, talk to your doctor about counseling or other forms of treatment.
If you feel like this support group can help you treat your grief, all you have to do is to fill an online registration form.
This support group will provide you a lot of things. These include a secure environment in which one may openly share one's story and express feelings, knowing that others would be sympathetic, non-judgmental, and supportive. The member is together creating a community that helps you to validate every emotional sense and reactions. In the end, the community will be a safe space where people can learn that there are many ways to grieve, all of which are natural and acceptable. There will be more things you can expect from this support group. You can visit star legacy's official website here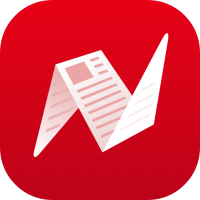 This is original content from NewsBreak's Creator Program. Join today to publish and share your own content.