SAINT PAUL, MN – Saint Paul's Sprockets is proud to have contributed to developing new sources for the Putting Data to Work for Young People project and is looking forward to seeing it shared nationally.
It is understandable that some individuals might wonder: what types of results should leaders of out-of-school programs consider measuring, and how should they go about doing so?
Every Hour Counts, a-national-coalition-of-citywide-organization dedicated to increasing access to high-quality educational opportunities for all students, particularly underserved students, provides some answers to that question in its new measurement framework and companion guidebook, Putting Data to Work for Young People: A Guidebook for the Every Hour Counts Framework for Measurement, Continuous Improvement, and Equitable Access.
The new resources, which are based on research conducted by The RAND Corporation and piloted by three different intermediaries in Boston (Boston After School & Beyond), Providence, R.I. (Providence After School Alliance); and St. Paul (Sprockets) can assist out-of-school-time (OST) system leaders and providers in a better understanding of how to collect and analyze data in order to develop stronger afterschool programs.
The framework and associated guidebook discuss why data is critical for OST systems and provide guidance on what information to gather, why to acquire it, and how to use it. The framework assesses methods for measuring progress on all three, with a special emphasis on using data to improve equity in OST systems, employing a model set of desirable outcomes for the system, program, and adolescent levels.
Organizations can utilize the framework to establish objectives, conceive and convey their work's impact, and to continuously enhance their support for program quality, youth participation, and development.
By going here, you may obtain the framework and guidebook for Putting Data to Work for Young People: A Framework for Measurement, Continuous Improvement, and Equitable Systems.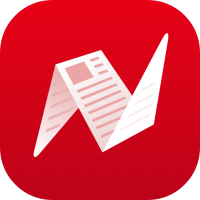 This is original content from NewsBreak's Creator Program. Join today to publish and share your own content.