SAINT PAUL, MN – The Minnesota Department of Human Services has announced that Mental Health Awareness will return to the State Fair in 2021.
The event will take place in Dan Patch Park, which is adjacent to the Grandstand, from 8 a.m. to 6 p.m on August 30 and is free with fair admission.
On this Mental Health Awareness Day, more than 60 mental health organizations from across the state will be present, providing an opportunity for all Minnesotans to raise awareness about mental health, which is more important than ever as we continue to recover from the devastating effects of the global epidemic of mental illness.
Participants can get involved in various awareness-raising activities at each booth, many of which are geared toward children and families, or they can volunteer to help with a collaborative community art creation.
Beginning at 8:30 a.m., the stage acts are kicked off by a Native American drum circle. In addition to musical performers, DOGYA with therapy dogs, and more, there will be a mental health forum hosted by MPR's Angela Davis, beginning at 11 a.m.
When it comes to mental health education, the State Fair provides a once-in-a-lifetime opportunity to reach a large and diverse group of people about issues that affect almost every family in some way.
The State Advisory Council on Mental Health and Subcommittee on Children's Mental Health, in collaboration with NAMI Minnesota, will lead the day's activities, which will include participation by 60 mental health organizations.
Information about this necessary and pleasant event can be found at www.namimn.org, by calling (651) 645-2948, or by visiting the event's Facebook page here.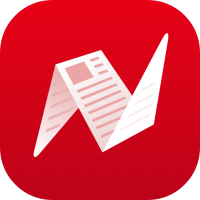 This is original content from NewsBreak's Creator Program. Join today to publish and share your own content.