MINNEAPOLIS, MN — In Minnesota, state parks provide a variety of fishing opportunities, whether you want to establish a new walleye record or just want to relax on a pier for a calm day of fishing.
Fishing is a relaxing pastime that can be enjoyed by people of all ages, and Minnesota has consistently been ranked as one of the best fishing states in the United States.
Some of the most popular fishing spots in Minnesota state parks include the following locations:
1. Bear Head Lake State Park
Walleye, bass, crappies and trout are abundant.
2. Big Bog State Recreation Area
Panfish, walleye and northern pike are available. Plus an accessible fish cleaning house.
3. Fort Snelling State Park
This state park, located just minutes from the metro center, features excellent fishing.
4. Red River State Recreation Area
Catfish are abundant in the Red River's nutrient-rich waters.
5. Zippel Bay State Park
In Lake of the Woods, you can catch walleye, sauger, bass, perch and muskie.
6. Beaver Creek Valley State Park
Brown and brook trout inhabit clear streams.
7. Father Hennepin State Park
Mille Lacs Lake is home to bass, northern pike and walleye.
8. Glendalough State Park
Sunfish and crappies of considerable size for the frying pan and bass for the camera.
9. Maplewood State Park
This park features eight large lakes and numerous ponds, all of which offer excellent fishing.
10. Whitewater State Park
Brown, brook and rainbow trout abound in this angler's paradise.
It is the most pleasant aspect of fishing in Minnesota that you are not required to have a fishing license in most state parks, and that many state parks give complimentary fishing equipment.
Consider yourself prepared to have a good time, and don't forget to carry a camera to document your exploits. Keep in mind that catching a small fish is still considered fishing; try your luck with bluegill, perch, or bullhead. If you want to maximize your chances of capturing a fish, use live bait.
Sunscreen, bug repellant, and a first aid kit are all vital to have on hand at all times. Don't forget to include some snacks and beverages as well.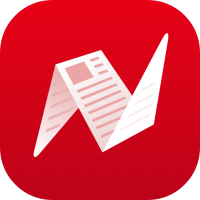 This is original content from NewsBreak's Creator Program. Join today to publish and share your own content.