SAINT PAUL, MN — Minnesota residents who earned unemployment benefits at any point in 2021 can now get extremely low-cost health insurance through MNsure thanks to the American Rescue Plan legislation that was passed earlier this year.
MNsure is a health insurance marketplace provided by the state of Minnesota that enables individuals and families to shop for and compare health insurance coverage to choose the coverage that best meets their needs.
It allows them to apply for financial assistance to help families with their monthly insurance premiums and out-of-pocket expenses associated with their health insurance. A plan with a monthly cost as low as $0 is available to eligible Minnesota residents who meet the requirements.
Consumers will benefit from the new government subsidies for private health insurance offered through MNsure. An immediate reduction in customers' monthly premium rates, which will cut their overall costs, is one of those benefits.
Access to cost-cutting initiatives is crucial for Minnesotans who are presently or were previously unemployed in 2021. Approximately 16 percent of people who are unemployed do not have health insurance, which is approximately four times the statewide average.
In order to understand more about the options, MNsure recommends anybody who received at least one week of unemployment benefits in 2021 to go to MNsure.org and learn about their choices. Existing MNsure participants who meet the requirements may also switch to a plan with a $0/month price.
The special enrollment period will last 60 days, during which you will have the opportunity to shop for coverage and enroll in a commercial health insurance plan with a low monthly premium, or even none at all if you are currently uninsured or enrolled in a plan other than MNsure and qualify for this benefit.
If you want to make sure you qualify, the MNSure statewide network of certified assisters can guide you through the enrollment process. Go to MNsure.org and click on "Find free help" to enroll today.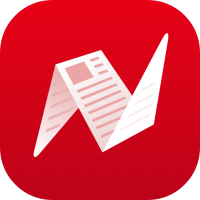 This is original content from NewsBreak's Creator Program. Join today to publish and share your own content.