SAINT PAUL, MN – The Minnesota Department of Natural Resources or DNR confirmed the presence of the invasive algal starry stonewort in Cass County's Leech Lake.
The DNR was contacted by a company removing aquatic vegetation at Anderson's Cove Resort in Steamboat Bay. A DNR invasive species specialist confirmed starry stonewort around and beneath docks and boats.
Leech Lake is mostly Ojibwe territory. As part of its management plan, the DNR's Invasive Species Program is now collaborating with the Leech Lake Band of Ojibwe, the Leech Lake Association, landowners, and local governments Hand pulling, pesticide spraying, and other appropriate methods are available with state funds.
Starry stonewort has now been confirmed in 18 of Minnesota's 11,842 lakes, including Cass Lake and Lake Winnibigoshish, which are nearby. It was confirmed for the first time in Minnesota in 2015.
Around 200 Minnesota lakes are examined annually for starry stonewort as part of the University of Minnesota Extension's "Starry Trek" event, which is slated for Aug. 21 this year. Each of the last three years, as a consequence of the yearly "Starry Trek" searches, one Minnesota lake has been confirmed as having starry stonewort for the first time.
The DNR urges boaters and fishermen to follow Minnesota law regarding aquatic invasive species prevention:
• Remove aquatic vegetation and animals from watercraft.
• Remove drain plugs from the watercraft and leave them out when carrying them.
• Discard unwanted bait in the garbage.
Summer brings out the starry stonewort's white star-shaped bulbils, making it easier to distinguish from other aquatic plants. The DNR's website has info on starry stonewort identification. If someone finds starry stonewort or any other new invasive species in Leech Lake, they should contact the DNR's invasive species specialist.
Some invasive species are small and hard to see near water. Then, after leaving contaminated waters, perform one or more of the following actions to destroy them:
• Use high-pressure water.
• Rinse completely with very hot water (120°C for 2 minutes or 140°C for 10 seconds) and dry for 5 days.
Often mistaken for native water plants, starry stonewort can form dense mats that impede lake access and compete with local species. Water-related equipment such as docks, boat lifts and anchors that are not cleaned properly might spread it.
Treatment or selective eradication can assist reduce the spread of starry stonewort and its influence on water-related leisure activities. Early detection is key to management.
At mndnr.gov/ais, you can learn more about starry stonewort and other aquatic invasive plants.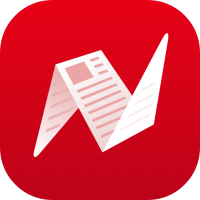 This is original content from NewsBreak's Creator Program. Join today to publish and share your own content.