SAINT PAUL, MN — The Minnesota Department of Agriculture, or MDA, is organizing a series of free waste pesticide collection events for eleven counties in northwestern Minnesota. Residents of Beltrami, Cass, Clay, Clearwater, Lake of the Woods, Kittson, Marshall, Pennington, Polk, Red Lake and Roseau counties are invited to attend one of the five August collection sites.
The program accepts unwanted, unusable pesticides for agricultural and consumer use, such as insecticides, fungicides, herbicides and rodenticides. Crop oils, adjuvants, pesticide rinse solutions, fertilizer, treated seed, contaminated soil and empty pesticide containers, on the other hand, will not be allowed.
Farmers, homeowners, commercial pesticide applicators, golf courses, lawn care firms, structural pest control operators and other pesticide users may access the collections. No pre-registration is required for MDA events.
MDA collections in 2021 will take place at the following locations and times:
August 3 - West Central Ag, 334 1st St. SE, Ulen, 2 – 4 p.m.
August 4 - CHS Ag Services, 3035 Highway 75 S, Crookston, 9 – 11 a.m.
August 4 - CHS Ag Services, 624 3rd St. W, Thief River Falls, 2 – 4 p.m.
August 5 - CHS Ag Services, 420 S Main, Warren, 9 – 11 a.m.
August 5 - Nutrient Ag Solutions, 1275 Atlantic Ave. S, Hallock, 2 – 4 p.m.
Without charge, collection sites will accept up to 300 pounds of qualifying items. Should citizens intend to drop off more than 300 pounds of product, the MDA requests that they phone (651) 214-6843 in advance to notify them.
Since the MDA's Waste Pesticide Collection Program began in 1990, it has gathered over eight million pounds of pesticides around the state.
For more information and question, Allen Sommerfeld, MDA Communications can be reached at (651) 201-6185 or by e-mail at allen.sommerfeld@state.mn.us.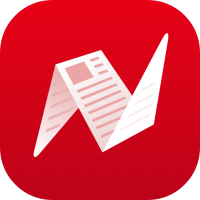 This is original content from NewsBreak's Creator Program. Join today to publish and share your own content.