SAINT PAUL, MN – The Disability Services Division of Minnesota Department of Human Services, or DHS for short, invites lead agencies, educators, providers, advocates, self-advocates, caregivers, and care coordinators to join three future autism services and supports training opportunities in August.
1. Help Me Connect informational webinar
Attend a lecture to learn more about the new online navigator for early childhood programs. Minnesota Help Me Connect connects pregnant caregivers and families with young children, from birth to age 8, to community programs that promote healthy child development and well-being.
The navigator provides a one-stop solution for families and providers to seek a variety of different programs and services. This webinar will emphasize resources for healthy developmental screening, behavioral issues, disability assistance, and early childhood education opportunities.
Date: Tuesday, August 3, 2021
Time: 3 p.m. to 4 p.m.
Click here for registration.
2. Pathway to autism services and supports webinar
The Minnesota Autism Resource Portal will host a free webinar to raise awareness of and access to the breadth of services and supports available to people with autism spectrum disorder (ASD) throughout their lives.
This webinar will offer materials to aid with service coordination across care teams and systems, as well as information on medical assistance, waivers, and portal navigation.
Date: Thursday, August 5, 2021
Time: 12p.m to 1 p.m.
Click here for registration.
3. Workshop on Early Intensive Developmental and Behavioral Intervention (EIDBI)
The Minnesota DHS and Department of Education (MDE) will provide resources and suggestions to assist children and young adults with ASD and related problems with transitions and collaboration across services, providers, and settings.
Collaboration and coordination across care providers help to ensure that children receive services and support in the most inclusive and least restrictive environment possible.
Date: Thursday, August 5, 2021
Time: 12 p.m. to 1 p.m.
Click here for registration.
If you have any further questions, please contact ASD.DHS@state.mn.us.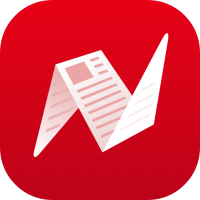 This is original content from NewsBreak's Creator Program. Join today to publish and share your own content.