SAINT PAUL, MN – The budget passed by the Legislature and signed by Governor Walz for fiscal year 2022-23 removes barriers to higher education from admissions through graduation.
A $1 million investment in the establishment of Direct Admissions Minnesota will aim to close enrollment gaps and guarantee that every student has an equal opportunity for postsecondary admission. An additional $715 thousand extra investment in Intervention for College Attendance grants enables low-income and BIPOC kids to access college readiness programs beginning in sixth grade.
Every child in Minnesota deserves an education of the highest caliber. Governor Walz's budget is based on this idea, giving money to ensure that every kid has an equal opportunity to succeed.
For those already enrolled in higher education, a $188,500 investment in the Emergency Assistance to Postsecondary Students grant program will assist students who are experiencing food or housing instability in order to remain in school and earn their degree.
By funding $4 million in the Fostering Independence Grants program, the city will remove significant financial barriers to higher education for individuals who are or were in the foster care system.
Finally, a $5.2 million increase in the State Grant will benefit 80,000 low-and middle-income students by giving resources to assist with tuition, fees, and other living and incidental expenses. This includes 2,800 kids who are getting their first State Grant.
When Governor Walz's budget contains $3 million for a pilot program called Aspiring Teachers of Color Scholarships, which would provide full scholarships to students pursuing teaching degrees. Additional funding of $2 million for Underrepresented Student Teacher grants will assist teacher candidates of color and American Indian teachers in completing their student teaching.
These expenditures will contribute to increasing representation in classrooms, which can have a significant impact on student outcomes and contribute significantly to decreasing achievement gaps.
Governor Walz understands the crucial nature of kids' mental and emotional wellness to their achievement both in and out of the classroom. That is why his budget includes $2.5 million to increase awareness of and access to mental health services at Minnesota's public colleges and universities.
The Office of Higher Education will communicate further information about new and existing programs to its higher education partners.
For additional information on the impact of the 2022-23 budget on higher education, please read the entire bill: HF7, Chapter 2.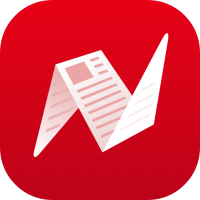 This is original content from NewsBreak's Creator Program. Join today to publish and share your own content.