MINNEAPOLIS, MN – On July 16, Minnesota has entered the drought alert phase, with 52% of the state experiencing severe drought and 4% facing extreme drought. The Minnesota Department of Natural Resources or DNR and others are taking extra procedures because of this classification.
Drought warnings are issued when a significant area of the state exceeds severe drought thresholds in major watersheds. Currently, stream flows in the Twin Cities Metropolitan Area fall below permitted levels, triggering the warning phase for public water suppliers. This level is expected to be breached in the following days.
Drought warnings prompt the following actions:
• Convening the State Drought Task Force, a group of water-related experts from the state, federal, regional, and local levels. The Task Force met for the last time in 2012.
• Notifying water appropriators with DNR permits that they should use water conservation measures such as reduced landscape irrigation, the use of more efficient irrigation equipment, and the detection and repair of water leaks. Permit holders can contact the DNR's local hydrologist for technical help or questions.
• Notifying public water suppliers that the time has come to begin implementing their water conservation measures. Residents and landowners should monitor local water consumption reduction efforts and limitations.
• Suspending or altering some water appropriations temporarily as necessary in response to low stream flow circumstances. The DNR has suspended water allocations in ten watersheds as of July 15. More surface water appropriations will be suspended until the current precipitation trend changes dramatically.
At the current rate of precipitation, it will require at least three to five inches spread over approximately two weeks to fully ease the drought. Multiple rainfall episodes restore soils more efficiently than a single strong rainfall event. Over time, surface water and groundwater behave somewhat differently.
Drought is a characteristic of Minnesota's climate that occurs naturally. Almost every year, the state experiences moderate to severe drought for a few weeks. Most severe droughts in Minnesota are brief, but significant droughts do occur.
"DNR is taking the drought seriously. We have a robust plan in place, strong partnerships across the state, and continue to take actions to respond to the current situation," said DNR Commissioner Sarah Strommen. "We understand that people are seeing the impacts of the drought in their daily lives and have concerns about water levels and availability. While occasional water level fluctuations are natural, normal and beneficial to ecosystems, they can negatively affect tourism and recreation, agriculture, businesses and other activities that are dependent on water. Times of drought remind us all about the importance of water conservation."
Since more than 75% of Minnesotans rely on groundwater, reducing consumption now saves water later.
The DNR website has further information on drought, where you can also sign up for drought alerts and updates.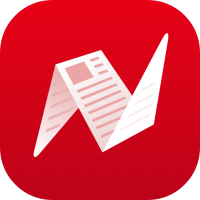 This is original content from NewsBreak's Creator Program. Join today to publish and share your own content.