SAINT PAUL, MN — United States is one of the main contributors of food waste. There is about 30 percent of food that goes to waste in the U.S., which accounts to the total of 21 percent of the garbage that was generated.
Families produce most of these food wastes, it's preventable, and it shows how it has a lot to do with lifestyle, where people throw food that is still edible. Saint Paul hopes for a significant reduction of the food waste by targeting a diversion goal since 2014.
Saint Paul hopes to reach fifty percent diversion goal, and currently is in a twenty nine percent diversion rate. To address this issue, the city is developing tools and resources to assist its residents in reducing preventable food waste and learns recycling food scraps.
To reduce these food wastes, The City of Saint Paul is holding the "Household Food Waste Prevention Challenge". Citizens are invited to join hundreds of other household to realize this diversion.
Residents are advised not to throw food wastes since it's a waste of money and resources. By making small shifts in the way we shop, prepare and store food, we can save time and money, as well as keep the resource used to produce and distribute food from going to waste.
"Plan, Eat, Save. Food Too Good to Waste" will be the residential food waste prevention challenge which take place July 18 - August 28. The city is recruiting 350 families to participate in the challenge. Participants will receive a tool kit to weigh their food weekly. Those who participate will be eligible for incentives for submitting a short survey each week.
The city of Saint Paul workers are not eligible for incentives. Participants must reside in the City of Saint Paul to be able to join this program.
Participants can attend introductory webinar in the week of July 18.
Other than preventing food waste through weighing it, citizen can also perform composting. The government also have incentive for people who are composting their food waste. Saint Paul residents can collect household organics in their home or bring them to a drop-off after composting.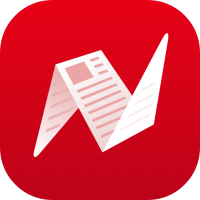 This is original content from NewsBreak's Creator Program. Join today to publish and share your own content.