MINNEAPOLIS, MN — The Center for Health Equity Research Institute or CHER has chosen Associate Professor of Nursing Renee Colsch, PhD, RN, SCRN, CQ to continue her research on "Women's Prodromal and Unique Symptoms of Stroke" in June, after going through a highly competitive selection process.
This research focuses on an issue that is often overlooked by either healthcare professionals or the general population. The research article titled "Unique Stroke Symptoms in Women: A Review" by Colsch and her co-author Glenda Lindseth, PhD, RN, FADA, FAAN was published in the "Journal of Neuroscience Nursing''.
The research suggests that there is a delay in acknowledging unique stroke symptoms in women by both healthcare professionals and the general population. It was found that women experience distinctive symptoms of nausea or vomiting, headache, dizziness and cognitive dysfunction more often than men.
Unfortunately, current assessment tools and registries are not sensitive and specific in measuring unique stroke symptoms in women. Colsch is hoping that her research would facilitate healthcare professionals screening equipment and educational materials tailored to women of color that can result in early diagnosis and treatment.
Essentially, CHER Institute endorses health equity by engaging researchers and community partners in conducting meticulous and innovative public health research. It is a six-day intensive research training experience which augments the readiness of early career faculty at institutions that serve minorities across the United States.
The ultimate aim is to conduct community-based, social and health behavior research and to increase their representation among National Institutes of Health-funded investigators.
After the research at the Institute, Colsch will be a CHER Fellow, participating in the ranks of previous CHER Institute research scholars from around the country.
For Colsch, the CHER Institute's goal is meaningful and this opportunity will provide an opportunity for further development of her skills as an early career nursing research investigator. Furthermore, mentorship from nationally-recognized social and health research experts fit her research trajectory and will facilitate her in attaining her long-term goal. The goal is to lessen the effects of stroke among women by reducing gender, ethnic, and racial inequities.
Through this opportunity, Colsch intends to develop partnerships that will increase support for nursing research and lead to an NIH-funded study, the results of which she can disseminate at the national level. She hopes that her passion for nursing research will inspire future nursing research leaders that will advance and shape the field through a body of knowledge that has positive immediate and lasting effects on different populations.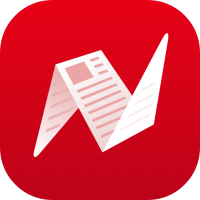 This is original content from NewsBreak's Creator Program. Join today to publish and share your own content.