MINNEAPOLIS, MN — For final year high school students, it can be a challenge to choose which university to go to. You have the choice of picking universities at random or spending months deliberating on the best options. In any case, you must ensure that you are satisfied with all of them.
In Minneapolis, there are many universities you can go to. Here is the list of some of the best colleges in town, complete with the reviews.
231 Pillsbury Dr SE Minneapolis, MN 55455
The University of Minnesota, Twin Cities is a public land-grant research university. The Twin Cities school has sites in Minneapolis and St. Paul that are about three miles apart, with the St. Paul located in the Falcon Heights neighborhood.
"Pretty campus. But the absolutely best thing about the U of Minn is how great their football and basketball teams have been to my Badgers!" - John F. on Yelp
1000 Lasalle Ave Minneapolis, MN 55403
The University of St. Thomas is a private Catholic university. It was founded in 1885 as a Catholic seminary and was named after Thomas Aquinas, the patron saint of students and medieval Catholic theologian and philosopher.
"Great school. Professors are mostly PhD level and have worked as consultants in given area of study. Small class size and ability to talk with teachers and staff is second to none. With the world as it is today we need more morally and ethically based business schools. The value is great as this school is very connected in the upper midwest." - Gabriel S. on Yelp
818 Dunwoody Blvd Minneapolis, MN 55403
"I went here for my two year degree in Automotive Science. I enjoyed every day at Dunwoody, its a fantastic school with very friendly and knowledgeable instructors. I liked it so much that I plan on going back for another two years to get my bachelors." - James S. on Yelp
2211 Riverside Ave Minneapolis, MN 55454
Augsburg University is a private university located in Minneapolis. It is part of the Evangelical Lutheran Church in America. Augsburg Seminary was founded in 1869 as a Norwegian-American Lutheran seminary.
Business, Management, Marketing, and Related Support Services; Health Professions and Related Programs; Social Sciences; Psychology; and Visual and Performing Arts are among Augsburg University's most popular majors. The average freshman retention rate is seventy four percent, which is a good sign of student satisfaction.
"Augsburg has the best schedule for masters degree students who work- classes meet every other weekend and hybrid online format in off weeks. Currently enrolled in MSW program, which has a double-masters option with the MBA program. Prices are not as high as you would think for a private school as they have lower fees and plenty of grants. Campus is small and it's easy to find what you need." - Colleen S. on Yelp
1501 Hennepin Ave Minneapolis, MN 55403
The Minneapolis Community and Technical College is a public community college with one of the most diverse student populations in the state and enrolls almost 11,100 credit students each year.
"Teachers are good and always give you a chance to succeed. The climate is progressive and welcoming to everyone. I was disappointed in the lack of extracurriculars but other than that this is a great place to learn." - Alex D. on Yelp
And that's the list of universities in Minneapolis, Minnesota. Which one do you think suits you or your child best?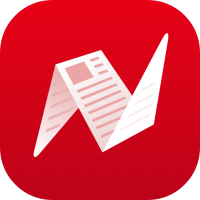 This is original content from NewsBreak's Creator Program. Join today to publish and share your own content.