ST. PAUL, MN — On June 18, 2021, Hennepin Technical College or HTC has announced that it will bring back the fall semester program for students.
This decision is due to the decreasing in COVID-19 infections together with the increase in vaccination rates in Minnesota.
Anticipating a possibility of a more normal campus environment, HTC will provide more classes and in-person services for this fall semester starting on August 23, 2021. For the summer classes, HTC will keep operating online classes and hybrid classes, a combination of online lectures with in-person skill training and labs.
As a support form for students, HTC is offering resources for those in need. The campus will loan laptops and mobile hotspots after receiving fund donations to help student crises, scholarships, and financial aid. HTC will also provide monthly free grocery events.
HTC also offers a seminar called College Success Class, or CCDS 1000, that will be limited to 75 students for this fall semester. The seminar will provide courses, essential skills, and knowledge to succeed in college.
The seminar aims to help the students that did not attend classes in 2020 due to the pandemic and every student who needs more academic assistance.
Visit https://hennepintech.edu/academic-programs/general-education/success.html or contact the OneStop Center at 952.995.1300 and onestop@hennepintech.edu for more information about the class.
The classes and other hands-on programs will be adapted according to the pandemic situations. HTC will always follow the federal guidelines and prioritize the health and safety of campus' members. In addition, HTC encourages students, faculty and staff to get vaccinated as well as sanitizes the campus area frequently.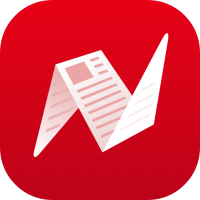 This is original content from NewsBreak's Creator Program. Join today to publish and share your own content.