ST. PAUL, MN — The St. Cloud State University will be hosting "The Bias Inside Us" exhibition from August 21 through September 19, 2021, at the Atwood Memorial Center.
The exhibition is a traveling exhibition organized by Smithsonian Institution Traveling Exhibition Services or SITES that aims to raise awareness about the implicit bias science, the impact of the bias, and the public's act towards the bias.
The Bias Inside Us will feature images and hands-on interactives provided by testimonials and videos that demystify the concept of bias. There will be six sections, including the Introduction, The Science of Bias, Bias in Real Life, Serious Consequences, #RetrainYourBrain, and Personal Reflection. The national tour of the exhibition started in March at the Science Museum of Minnesota.
The exhibition aims to raise awareness of the influence of bias-inspired behaviors embedded in the community and promote positive social change on bias-motivated behaviors.
For St. Cloud State University, the exhibition will be a centerpiece for programming at the university that will be presented by faculty and staff on and off-campus.
Visitors can explore the foundational part of bias, the psychology of bias, and how bias influences behaviors both consciously and unconsciously.
There will be works by psychologists Mahzarin R. Banaji of Harvard University and Anthony G. Greenwald, professor emeritus at the University of Washington. Their work on unconscious and conscious mental processes creates the term "implicit bias."
The intention of The Smithsonian Institution by creating this exhibition is to lead and encourage civil dialogue on critical issues in the nation and worldwide.
"Bias is a part of being human," said Myriam Springuel, director of SITES and Smithsonian Affiliations. "Our goal through 'The Bias Inside Us' is to help individuals understand and counter their implicit bias and help communities thrive through conversation and greater understanding."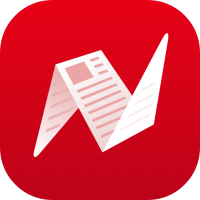 This is original content from NewsBreak's Creator Program. Join today to publish and share your own content.