WINONA, MN — In order to raise money for the Taylor Richmond Benefit Fund, Jordan Keeley, a student at Saint Mary's University, will run, walk or rollerblade 250 miles for a hundred days this summer. 
Taylor Richmond, the son of a former Saint Mary's staff member, was born with a hereditary illness that impairs the immune system, and the fund was established by students in 2001 in his honor.
When students and faculty learned of Taylor's illness in 2001, they surprised him by throwing a formal dance, with all revenues going to help him realize his goal of visiting Disney World. The dance has now become a yearly event.
Every year, the money generated by the benefit fund is distributed to a different person with a connection to the university. A kid with cerebral palsy, an employee with breast cancer, a Saint Mary's hockey player and a Marine veteran who was injured in Afghanistan are among the past beneficiaries.
Keeley's fundraising has a Facebook page where people may donate to her. Donors may also follow her development throughout the summer.
The Q Media Group in Redwing recently interviewed Keeley about her summer fundraising goal. In the interview, Keeley shared how she came to the decision to participate in the fundraising event.
At first, she thought about what she could do during the summer that would be manageable yet have a positive influence on others on campus and in the Winona community at the same time. Then she figured that walking, running or rollerblading would be something she could do every day while making a log out of it.
Later, she considered turning the activity into a challenge, and the concept evolved into a fundraising initiative. The interview was broadcast by KWNG, KCUE, WBHA in Wabasha and KLCH in Lake City.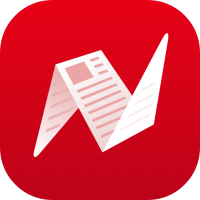 This is original content from NewsBreak's Creator Program. Join today to publish and share your own content.