SAINT PAUL, MN — Pushing a lawnmower on a hot, humid day may not only be exhausting but also dangerous. That is why CSP Sodexo's maintenance crew has invested in a robotic lawnmower that is safe, cost-effective and ecologically beneficial.
The robotic mower is a safer alternative to push mowers because it is electric, hands-free, secure and self-navigating. It's also compact, lightweight and can be controlled remotely via a smartphone app. The mower can share its location, what it is currently doing, and when a problem has occurred via the app.
This minimizes the requirement for physical exertion that previous mowers require. The robotic mower is additionally protected from tampering or manipulation by a security system. To gain access to its systems, a PIN code is required. The mower will shut down if the code is not input, rendering it unusable. The mower also has built-in sensors that let it stop if it comes across an obstruction.
The app, sensors and the mower's PIN aren't the only ways to keep the mower safe. It also establishes itself in terms of navigational ability. According to Barry Kirsch of CSP Sodexo, the new mower features two primary navigation systems.
To begin with, there is a buried cable that determines the mower's maneuverability perimeter. The cable acts as a border or "fence," similar to how invisible fences are set up, preventing the mower from leaving defined locations. The navigation system on this mower also sends out a signal if the mower is removed or stolen, which adds another layer of security to the system.
Second, the other navigational component is in its GPS capability. "The mower uses GPS to keep track of where it needs to go," Kirsch explained."It also learns where grass may be growing faster or slower and plots these points using the GPS and allowing it to return to these areas more or less often."
The robotic mower is not only safer and more self-sufficient than regular mowers, but it also gives a greater grade of cut grass. Every night, the mower will mow 1/8 of an inch in a random manner. As a result, the grass will appear newly mowed every morning, yet without clippings or mower 'tracks.' The little 1/8 clippings will decompose more quickly and act as a fertilizer in the grass.
The mower does not only mow the lawn, but it also reduces the cost of upkeep by half. Traditional push mowers require both gas and oil to operate, but the robotic mower saves money because neither is required to keep the mower going. The new mower does not require gas, scheduled oil changes or other routine maintenance. This contributes to CSP's maintenance budget.
The robotic mower is also friendly to the environment. Because the robotic mower is powered by electricity rather than gas, there is no exhaust as there is with a typical mower. It does not utilize oil like a regular mower either, so no oil changes are required." The mower's only requirements are that the blades be replaced every few months and that any debris be cleared once or twice a week.
The new mower's abundance of features, such as its safe operation, security systems, app and navigational technology, improved cut quality, cost-efficiency, environmental benefits and low maintenance, make it unquestionably superior.
The new lawnmower's self-reliance can help our hardworking CSP Sodexo maintenance team cope with their busy days by giving them more time to focus on other tasks rather than wasting time on regular mowers. It also delivers freshly cut grass on our campus, keeping the school clean and beautiful for employees and students.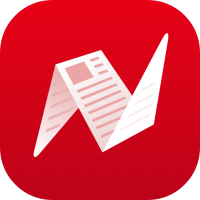 This is original content from NewsBreak's Creator Program. Join today to publish and share your own content.