SAINT PAUL, MN — On June 25, 2021 Fresh Energy shared educational information about what beekeeper experts around the world can learn from solar farming for pollinators and beekeeping.
All of the developments and technologies that enable photovoltaic (PV) solar farms to deliver co-benefits and dual-uses are fascinating to watch. With the worldwide expansion of large-scale solar farms growing, now is a good moment for firms to assess and adopt a programmatic strategy to guarantee that their sites meet both climatic and ecological emergencies, as well as society's demands.
Global energy corporations are actively pushing forward with plans to integrate solar farms with alternative land uses to offer ecological and community benefits, thanks to the education and outreach efforts of organizations throughout the world, including the Center for Pollinators in Energy at Fresh Energy. Dual-use solar farms are generating a lot of attention throughout the world, especially in terms of pollinators.
Solar farms with flowering, low-growing meadows under and around the panels have become a common practice. Sites planted with mixtures of deep-rooted and flowering plants capture and filter storm water, create valuable habitats, build topsoil and provide abundant and healthy food for beneficial insects.
Pollinator-friendly solar development across the world benefits native pollinating insects and other wildlife. Enel, ENGIE, BayWa r.e. Global, Iberdrola and EDF Renewables are all supporting pollinator friendly solar projects.
Fresh Energy's Center for Pollinators in Energy has played a leading role in accelerating these dual-use solar practices. The company is working with Pine Gate Renewables and Old Sol Apiaries to create more pollinator-friendly solar farms.
Solar farm operators should follow pollinator best practices
Pay attention to the land
Lancaster University has published ten tips for managing solar projects. Establish low-growing perennial ground cover that includes plants that flower throughout the season. Reduce or avoid agrochemical use, promote landscape connectivity and provide climate niches.
Communicate the importance of biodiversity in a simple and concise manner
Making big promises without adequate ecological understanding or data might do more harm than good for the business, leading to charges of greenwashing. As a result, it's essential to make sure judgments are well-founded and the consequences are considered.
It's all about the setting
Every site is unique, with varying degrees of potential based on the qualities and surrounding area. As a result, using techniques that are appropriate for your site in terms of climate, ecology, site history and present management, as recommended by a local ecologist, will provide the greatest results.
Solar farm owners should follow these beekeeping recommendations
As the practice of combining beekeeping and large-scale solar expands throughout the world and more firms adopt it, there are several key things to remember:
Keep in mind that honey bees excrete
Honey bee colonies should be kept at least twenty feet (six meters) away from PV panels, especially in dry areas. Honey bee droppings build up over time and are famously tough to remove.
Place honey bee hives where there are at least one or more vacant bee boxes. It's natural for a new queen to emerge and a section of the hive search for a new house as the hive grows—if a new home is available, they won't look for additional boxes or leave entirely.
Additionally, ensure that the honey is cleaned in a food-safe, licensed and insured facility—while the danger of food-borne disease is extremely minimal, no one wants to become sick.
You should compensate your beekeeping partners
Being willing to be stung in the nose is the only way to become a beekeeper. Pay your beekeeper for expert hive placement and management, as well as a guaranteed share of the honey harvest. Professional agreements and management, such as this one from Pace University, assist keep honey bee colonies disease-free and healthy.
Consider making improvements to natural pollinator habitats as well.
If you can plan and manage the vegetation to give incremental benefits for wild pollinators, you'll reap even more rewards, not least by giving honey bees more food sources. It will increase pollination services and the site's biodiversity.
Solar apiaries that're in progress
It's impossible to include all of the projects that use pollinator-friendly ground cover. However, here are a few notable solar and beekeeping projects now in operation throughout the world:
Enel (USA and Spain),
BayWa r.e. Global (Spain),
Engie Green (France),
Iberdrola (Spain),
EDF Renewables (Canada),
Lightsource BP (UK),
GIANT Corporation, in partnership with EnterSolar/EDF,
and more.
You can read all the details and other information through Fresh Energy official website or click on this link https://fresh-energy.org/solar-beekeeping-goes-global.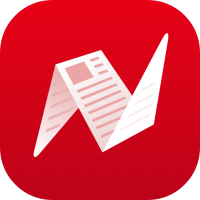 This is original content from NewsBreak's Creator Program. Join today to publish and share your own content.