Sorapong Chaipanya/Pexels
SAINT PAUL, MN — "My favorite cereal is Lucky Charms," said Mary Jane Melendez. "I can't help but smile every time I see all those little marshmallows in my cereal bowls."
Melendez is the chief sustainability and social impact officer for General Mills. She is also the president of the General Mills Foundation, as well as Saint & Minnesota Foundation board member.
Her love of cereal, like her love of giving, began at a young age for the Saint Paul native. Melendez's desire to help others began as a child in Frogtown, when her parents opened their home to disabled adults.
Her parents' influence, combined with her Mexican heritage, would help shape Melendez's life values and, eventually, her career path.
Melendez's willingness to give and serve others led her to the University of St. Thomas, where she worked full-time while completing a full course load, and eventually General Mills, where she combined her passion for giving with her love for the environment.
With her leadership at General Mills, the company had made it a priority to build a more environmentally and socially equitable community by examining the food chain from farm to fork.
The value in building sustainable food supplies became even more evident with COVID-19 and the tragic murder of George Floyd, when our communities and state experienced food insecurity.
General Mills committed to regenerative agriculture in 2019 and is looking into new ways to source key ingredients. Furthermore, General Mills made contributions to local and international food bank organizations and feeding agencies, as well as helped support pop-up mobile pantries where youth could pick up breakfast items.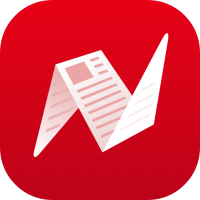 This is original content from NewsBreak's Creator Program. Join today to publish and share your own content.