Minnesota Department of Employment and Economic Development/Facebook
SAINT PAUL, MN — On June 21, Minnesota Department of Employment and Economic Development break downs the analysis of how ex-offenders obtain their jobs. This is revealed due to the major barriers that they have to face for a decent job, especially in the middle of pandemic.
According to We Are All Criminals, one out of every four people in the United States has a criminal record. The organization is "dedicated to challenging society's perceptions of what it means to be a 'criminal'... and wants to abolish the boundaries that separate us."
Obtaining decent paying job is one of the major challenges that people with a criminal record encounter on a daily basis. The stigma of being labeled as "criminal" makes it difficult for them to get work. Furthermore, while many businesses claim to be willing to give someone with a criminal past a chance, this is not always the case in practice.
Limitations in getting licenses for specific industries (e.g., health care or social work), company policies restricting the hiring of people with certain offenses (e.g., assault or drugs) and implicit biases are all examples of employment barriers.
According to the National Conference of State Legislatures, this leads in a decrease in the national employment rate, resulting in the loss of at least 1.7 million workers from the workforce and a cost to the economy of at least $78 billion in 2018.
Job losses, hiring restrictions and business closures were all part of the COVID-19 pandemic crisis, which may have made it even more difficult for anyone with a criminal record to get work.
Recidivism is described by the National Institute of Justice as a "relapse into criminal behavior, often after the person receives sanctions or undergoes intervention for a previous crime." Employment remains one of the most effective ways to avoid recidivism. However, when it comes to avoiding recidivism, not all employment are made equal.
Crutchfield and Pitchford, for example, discovered that people in "secondary sector" jobs, those with lower earnings and "irregular" employment, have higher rates of criminality due to the insecurity of those jobs. More precisely, some people in secondary sector jobs may face greater job insecurity, such as diminished expectations that the work would stay longer or more time unemployed, and hence may be more likely to engage in criminal activities.
On the other hand, Uggen discovered that working in higher-quality jobs (jobs with higher satisfaction ratings) lowers the risk of criminal activity. Sadly, many of the positions that people with criminal records obtain, at least at first, are in the secondary sector, which is infamous for employment instability.
The results of DEED's Job Vacancy Survey show the characteristics of secondary sector occupations. Almost half of the opportunities in Building & Grounds Cleaning & Maintenance are part-time, as are 66% of the vacancies in Food Preparation & Serving Related. Furthermore, slightly over 40% of job vacancies in Transportation & Material Moving are temporary or seasonal, as are nearly half of Construction & Extraction job openings.
On a different note, the typical hourly income for Food Preparation & Serving Related is $12.16, while Building & Grounds Cleaning & Maintenance is $14.36. It is beyond the scope of this study to determine whether employment within these occupational groups contribute to or prevent further criminality.
While some of the occupations may not be suitable long-term possibilities due to unpredictable schedules and low pay, they could be a decent place to start for people with criminal records. The idea is for these people to use these jobs as a stepping stone to jobs with better stability, higher pay and higher job satisfaction.
Food Preparation and Serving, Building & Grounds Cleaning & Maintenance, Construction & Extraction, Installation, Maintenance & Repair, Production and Transportation & Material Moving jobs are all good places to start for those with criminal records. While these are not the only occupations where people with criminal records can seek employment, they may have fewer hiring restrictions due to their criminal records.
Some occupational categories, such as health care and social work, may have a larger percentage of occupations that requires a qualification or license. For someone with a criminal conviction, obtaining a license or certification may be difficult, even impossible.
People with criminal backgrounds, for example, may not be qualified for certification in positions that require working with vulnerable adults or children, such as Registered Nurse or Certified Nursing Assistant, both of which require certification. Thus, they may be unable to apply for work in these types of jobs.
Additionally, people who have committed specific sorts of crimes may be ineligible for particular jobs. If a person has a drug conviction, for example, they will most likely be unable to work as a Pharmacy Aide because the position includes handling prohibited drugs. Other cases include a person with a DUI being unable to find work as a truck driver or a person with a theft conviction being unable to find work in retail.
The six occupational categories mentioned above have fewer restrictions due to the requirement for licensure or certification, as well as fewer employment involving criminal behavior. However, several of these occupations are in the secondary sector, with large percentages of part-time hours, temporary or seasonal work and/or lower median income offers. These could result in time spent out of the labor market or poorer job satisfaction. According to Crutchfield and Pitchford's 1997 research, this could eventually lead to deviant or criminal behavior. Obtaining your first job, though, is a crucial step.
Tragically, some of these six "starting point" occupational groups were hit hardest by the pandemic crisis, such as Food Preparation & Serving Related, which saw a staggering 4,152% increase in continued Unemployment Insurance (UI) claims from the beginning of the year to the week of May 2, 2020.
UI claims in Building & Grounds continued to be filed among the remaining occupational categories. Cleaning & Maintenance saw a 305% rise from the start of the year to the end. Construction & Extraction saw a 35.7% rise. Installation, Maintenance & Repair saw a 650% rise. Production occupations saw a 620% rise. And Transportation & Material Moving saw a 276% rise.
Even during the peak of the pandemic crisis, job loss in the second quarter of 2020, when each of these occupational categories showed large growth in the number of UI continuing claims, there were many job openings. Furthermore, since the beginning of the pandemic, they have all had varied degrees of recovery.
Food Preparation & Serving Related occupations had the biggest percentage fall in UI continuing claims, dropping by 89.9% from its peak to April 2021, the most recent month for which records are available. Installation, Maintenance & Repair dropped by more than 80%. Production dropped by 78.8%. Building & Grounds Cleaning & Maintenance dropped by 72.3 percent. Transportation & Material Moving recovered by 66.1%. And Construction & Extraction dropped by 34.4%.
Anyone working in the sector should be aware of the stigmatizing impact of having a criminal record when it comes to finding work. Despite the fact that the workforce shortage that existed prior to the pandemic may have reduced those barriers a little, a criminal record stays as one of the most difficult employment barriers to overcome.
The COVID-19 pandemic may have made it even more difficult for people with criminal records to find work. Yet, as the pandemic subsides, employers are finding it difficult to reopen their operations due to a labor shortage. This tightening of the labor market, along with the talents and labor that people with criminal records may provide for companies, may lead to many people achieving their ultimate goal: steady and happy job.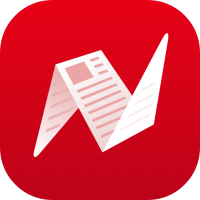 This is original content from NewsBreak's Creator Program. Join today to publish and share your own content.